MEME: CHAOS LEGION and VOUCHER AIRDROPS : SPS STAKING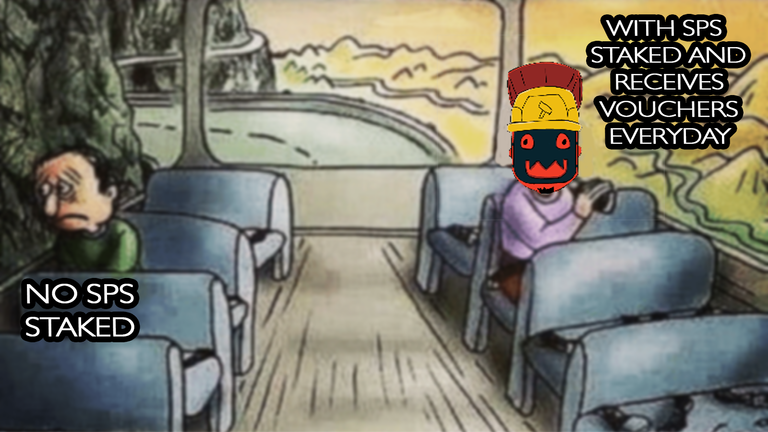 Even before chaos legion packs were released it, has been announced in AMAs that SPS staking will be a huge part of the game. Apparently getting vouchers is part of them -- But some didn't listen.
---
SPS STAKING
Staking cryptocurrency is the process of committing your crypto assets to a blockchain network in order to support it and confirm transactions. It's compatible with cryptocurrencies that process payments using the proof-of-stake approach.
@splinterlands is emphasizing well enough that SPS is going to be a huge part of the game, currently, we are using the SPS staked to receive airdrop vouchers for the chaos legion pack.
MEME
Regarding the meme, the existence of vouchers gave players different views about it. For me, the value of vouchers depends on how you look at the scene we have today. I have my SPS stake because I believe in splinterlands and I want to invest on it in a long-term.
--
Lesson
Listen to AMA lol.


Twitch: https://www.twitch.tv/cmmndrgarlic
Facebook: https://www.facebook.com/CmmndrGarlic
Youtube: https://www.youtube.com/channel/UCqFOcAe9C3DsMsUGODShV7w

HOW TO SUPPORT CmmndrGarlic:
Donate Splinterlands Assets to: @cmmndrbawang
Donate WAX NFTs to: 3r2xc.wam
Donate goodies here: Tip Page
---
---
---