Axie funny moments : Call me ambulance, but not for me / 1350 MMR

We are back for another episode of my funny moments in axie infinity. So today i got a good run in arena 10wins and 10lose well its not bad for my chopsuey. So i want to share this battle for the ppl give up their axies in arena.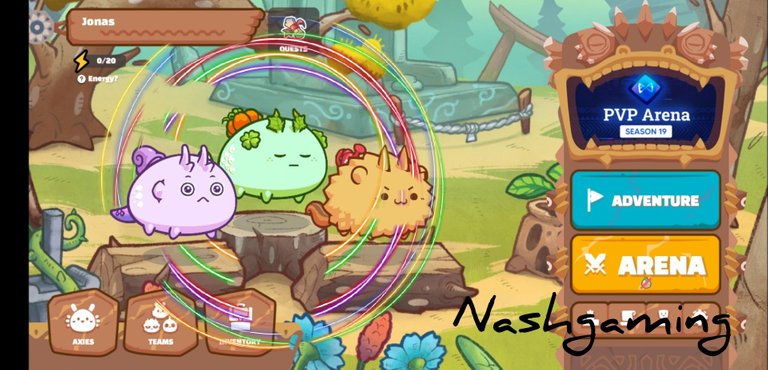 Today i uploaded a video in Youtube, well its a good opponent also and good have axies, this kind of axies is very op in arena because of the spd. On the first round i know he skip a round, but i got lucky because i have 2 nutcraker and 1 sinister with mysthic rush, so on round the plant is already dead. On then on the second round he use all energy on that round to takedown my plant with a tails slap so i decided to sacrifice my plant, ill go for a kotaro bite plan, so he gain 1 energy and also to me i gain 1 energy and the next round he got 3 and to my axie i got 4 energy already. So i know he skip on third round he try to save the energy for the fourth round so i decide to takedown the midlane using 2 cards on beast and reptile. After that i got lucky because i got sticky goo and kotaro bite that's wht im alive on the next round.
I gain 1 energy so i have 2 and he got 1 energy so ge try 3 cards for the next round. But i got lucky again i got sticky goo to sustain the damage, so on the next round he got 2 energy already so i decided to sacrifice my midlane for a 1 v 1 battle between his aqua and my beast but i used 3 cards on my beast i try to triggered the last stand if ever for the next round i used 2 sustain using aqua stock. So i win on that battle because he got 1 bar in last stand. If ever he throws a shuriken and already crit he have no chance to kill my beast because of the sustain using aqua stock.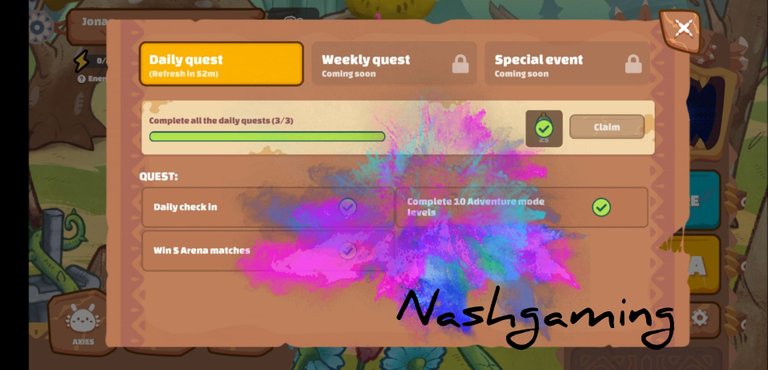 So i today i earn 150 slp its not bad for me right now and also i want to share my videos guys to knows how to battle using chopsuey or any axies, also you need to know every skills in axie infinity it is very important. I hope you enjoy my video see yah in next blog.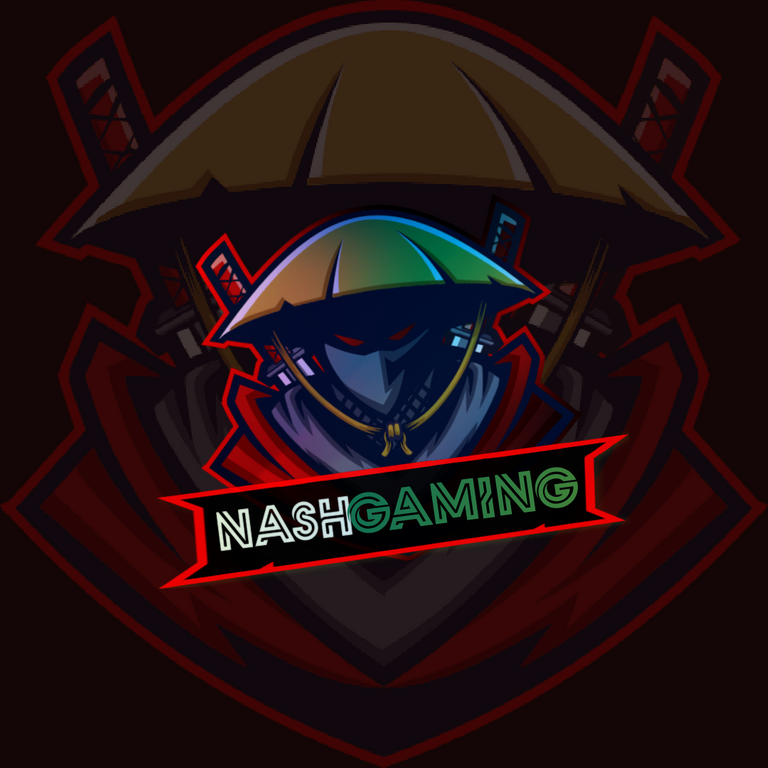 Follow me on instagram and youtube
Instagram : skizzynash
Youtube : jhonasanagon
Twitter: jhonasanagon
---
---