Axie funny moments : The last stand / 1400 MMR

What's up guys today is good day for me i got 1400 MMR already, 15 wins 2 draw and 3 loses in arena its a good for me also i need to grind tomorrow for another slp. We also want to thanks to my mentor and my Manager before for another technique in arena.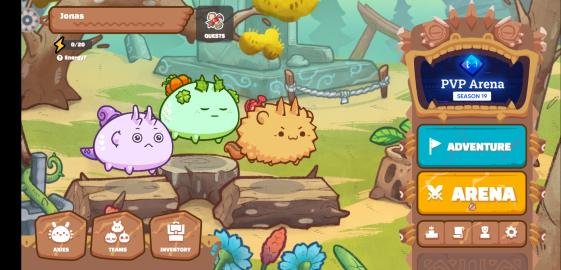 So today i have good opponent mostly OP in 1400 to 1500 arena. I have a good opponent, with a good axie, poison type with a yam plant. On the first round i used 2 veggie bite and 1 october treat, and then he use yam, disguise combo card with veggie bite and aqua stock so on the next turn he got 4 energy while my energy on the next round i got 5. Then on the next round i use sustain combo on my beast if ever he use some backdoor cards then he use poison and prickly trap on my plant to take down as soon as possible i got stun on my plan but i want to sacrifice on the next round to sustain my midlane. On the next round he use backdoor to poison my reptile but he got some error on that because he didnt use 3 cards on midlane and got a chomp. On the next round i use 2 nethertoxin and 1 stickgoo to sustain the damage, so. On the next round i dont have sticky goo so i need to trade my midlane to midlane for a 1v1 challenge. So on the next round i use 3 cards on beast to sustain the damage and i reserve my aqua stock for the next round. I know he use some backdoor type on my beast so i need to sacrifice my reptile on that round. So on that round he didnt try to poison my reptile, so i takedown the midlane. So on the next round he use armor but i used nethertoxin and 1 kotaro to sustain the damage also gain 1 energy for the next round i try to takedown. But i got see some skills in aqua so i used aqua stock 1 to sustain the damage and also i gain 1 energy. So i got a critical hit so his reptile got a low hp. Then on the next round he using venom spray and 2 chomp. So i decide to use 2 aqua stock to sustain the damage and to be alive on the next round. So he use 2 shipwreck with a venom spray it a totally error so my last stand triggered already. I got 3 bars in last stand and i attack using to nutcraker cards to takedown the reptile. That's why i win the game.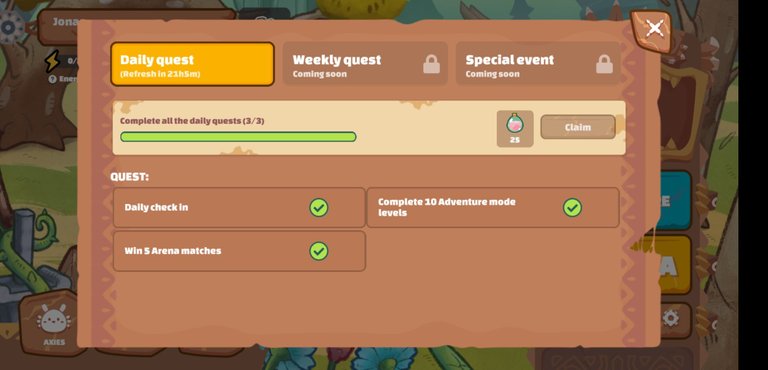 So i earn 170 slp today its not bad guys tbh really good i got 2 draws with +8 mmr each i think its a good run for me right. I hope so many ppl try to play axie is very good community and also so many streamers i see using axie for gaming.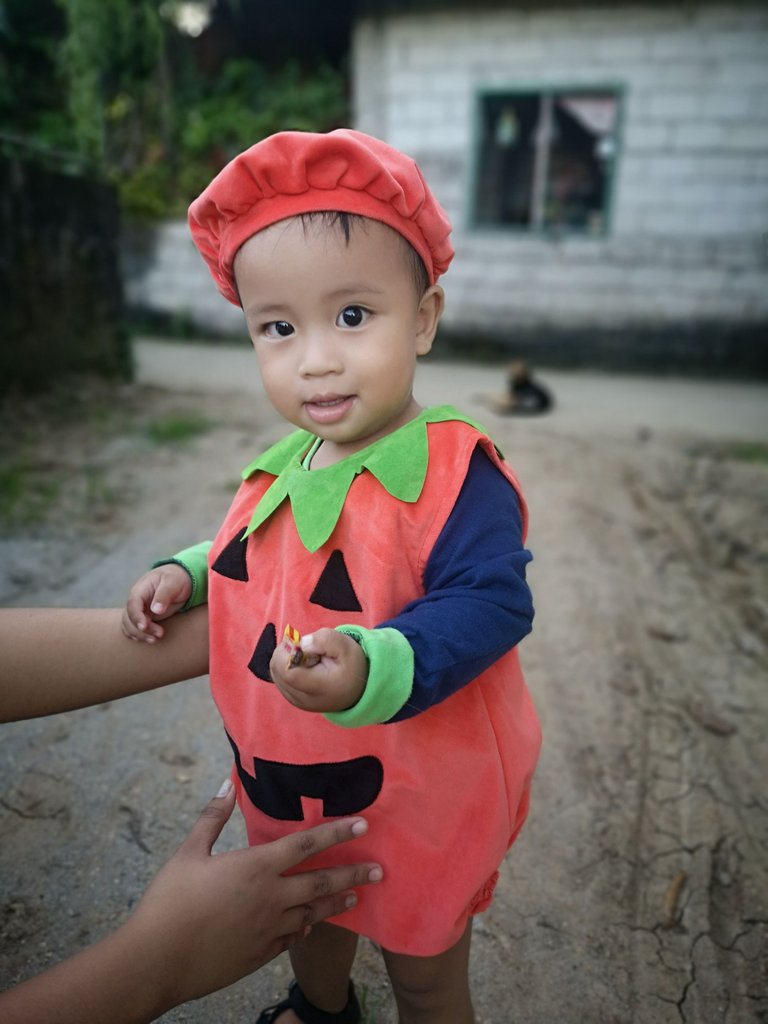 I see my costume of my pamangkin he got october treat costume,(axie cards) well its good and cute also i take a picture before the event here in baranggay. I hope you enjoy my gameplay and also goodluck to run in arena, see yah in next blog.
Follow me on instagram and youtube
Instagram : skizzynash
Youtube : jhonasanagon
---
---