Axie funny moments : The super shield / 1250 MMR
We are back guys for another episode in axie funny moments so yesterday its good run, but right now its a bad day 7 wins - 12 lose and 1 draw. Its not good but its ok.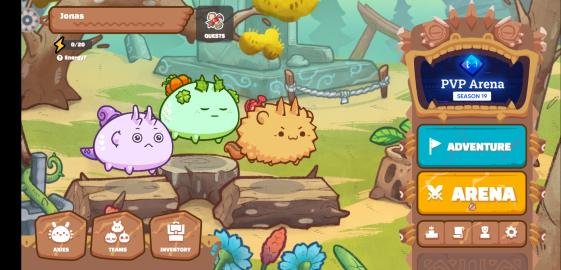 So today i want to share my opponents a good axie this is a new meta today the super tank build using slippery shield. Its kinda chopsuey but is very dangerous opponent like a backlane plant type with heal.
On the first round i used disguise and veggie to gain energy and my opponent he using some 2 tail slap, 2 ivory and 1 slippery shield on the midlane. Its a kinda supper shield. On the next round 2 cards on aqua, and then i used combo cards to takedown the plant and 1 nethertoxin on reptile but the damage is nulify by the midlane. So i got 1 energy on the next round i got 3. So on the next round he using some heal to sustain the damage but i skip on that round to see what he trying to do and what is plan. So im using october treat to sustain the damage he got 3 energy thats i need to see the energy on the next round. So next round im using nethertoxin and 1 mysthic run to see if he use slippery shield. On the next round he got an error on that he use 3 energy on that round using 1 tail slap and 1 damage card but i used stickgoo to sustain the damage but in the end the his aqua already stun. I used combo card to takedown the midlane but he use tiny catalpult to reflect the damage. But he dont know i used sticky goo and nethertoxin to takedown the midlane. So i used 2 kotaro bite on the next round because he got stun and also he have 3 energy already, the tail slap is not usable on that round because he knows i used sticky goo and but he got an error i dont used sticky goo on that round i want to bait on the next round, then on the last round i used combo card on beast and also in reptile 100% win for that fight.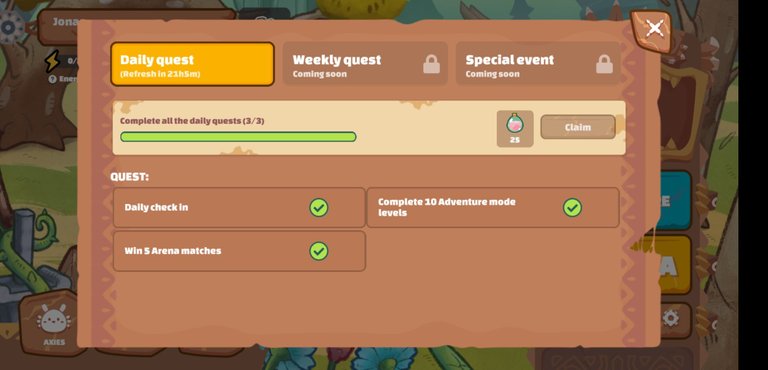 I earn 120 slp today its not good but i need to get stronger and also to comeback in 1300 mmr i hope you enjoy my video today see yah in next blog.
Follow me on instagram and youtube
Instagram : skizzynash
Youtube : jhonasanagon
---
---