SPLINTERLANDS - TALES FROM SILVER - PELACOR ARBALEST EDITION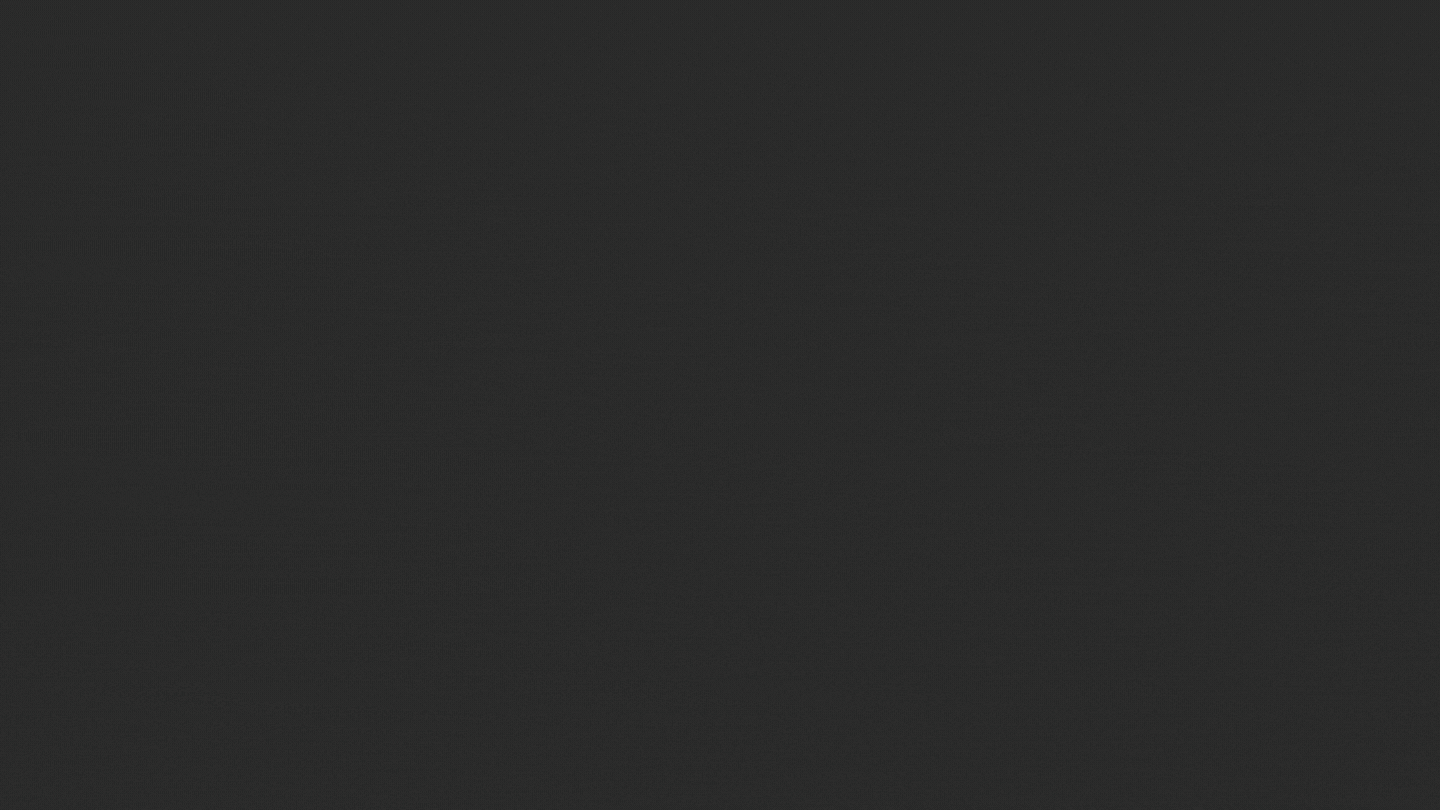 Hello world and fellow Hivers
Before we begin with the main theme of today's article I would like to confess to all of you that I truly enjoy writing about the games I really enjoy playing. To be honest I was looking forward to beginning the writing, creating the thumbnail, editing the video, etc. I really missed the whole process that I do for creating these articles! So because I would like to get better each time, I would appreciate it if you would leave your feedback in the comment section. So let's get back to the point now, today we are going to review a battle from my Wild ranked games but with one restriction; we need to use a specific monster in our formation and that monster for this week is Pelacor Arbalest. As most of you have already understood the initiative behind this post is the Share your Battle Challenge from
@splinterlands
.

Review of the card

Today the highlighted card is one of my personal favorites when I want to play ranged attack formations because of the great ability it has the Double Strike. Personally, I believe that this card is playable even from level 1 but at level 5 it gains a new ability Flying. Also, at level 7 it gains one extra attack and it gets really OP.

The Battle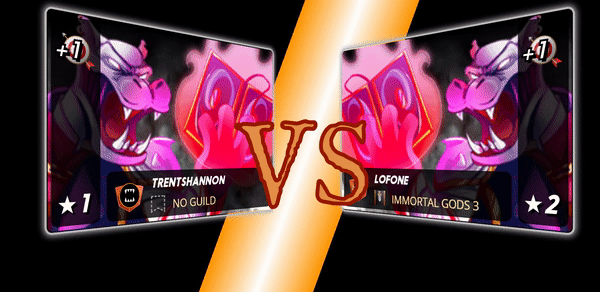 Ruleset

Target Practice: All ranged and magic attack monsters have the snipe ability

Keep your Distance: Monsters with Melee attack may not be used in this battle

Also we can play only Life and Fire class and the Mana cap is at 27.

Summoner Selection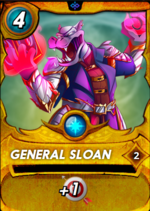 In order to select the most fitting summoner for each battle individually, you should consider many facts, such as the ruleset and the history of the opponent you are going to face. So if we consider these facts now, we can easily conclude the fact that we need to focus either on Range or Magic attacks. I chose to focus on a range attack formation and that is the reason for picking General Sloan as my summoner.

Teams' Formation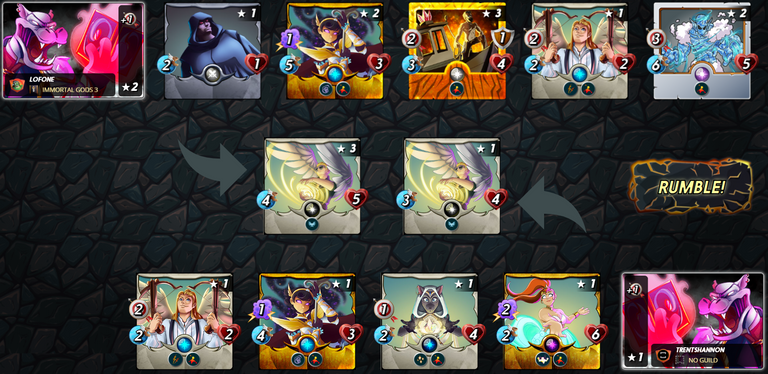 Team presentation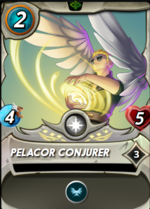 Pelacor Conjurer is the first card that I chose and our "tank" for this battle. I know that this card is not very good at this level and I usually play it at level 4 or 5 when it gains the Magic Reflect ability. But I wasn't willing to rent a summoner at a higher level because I knew that my damage output was really great and would save the day for us. Anyway, it didn't really matter because I only wanted some cards to stall our opponent's damage for a while and Pelacor did the job very well.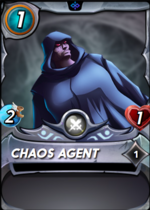 Chaos Agent is my second pick and the reason I believe is pretty obvious, I wanted to stall furthermore my opponent in case he eliminated my first card. I highly recommend playing this card at level 2 or higher because it gains the ability to dodge! Apparently, I didn't do that in this battle but I will take care of that soon 😂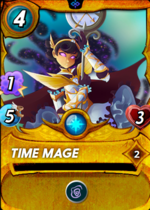 My third pick for this battle was the Time Mage, one of the most essential cards for this situation. The reason that this card had a lot of impact on this battle but it may help you too in similar situations is his ability Slow. The fact that it reduces the speed of all enemy monsters is very essential in battles like this because every miss counts.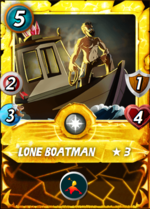 My fourth choice was the Lone Boatman, that's a card with great stats both in damage and in defense perspective. Also, it has the Snipe ability and it makes a perfect option to take out some low health troubles at your opponent team. At last, if it runs in the first place because your other monsters would die it can tank a significant amount of damage with 1 shield and 4 health. A great choice for both defending and attacking.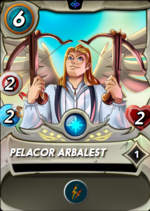 In fifth place, I chose to place one of my main sources of damage in this battle our highlighted monster for this week, Pelacor Arbalest. I think that I covered everything up for this monster when I did the review of this card. I would like to say here only that I decided to put it in this position because I wanted to protect it from incoming attacks.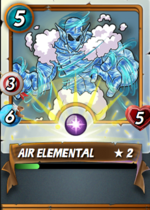 My final choice in this formation was the Air Elemental. I could say nothing more for this card and leave the pic to speak for itself. I mean the stats of this card even at level 2 are pretty amazing. For 5 mana you get 3 attack,6 Speed! and 5 health. This is also one of my main sources of damage and in combination with both this card and the Pelacor with my summoner, a very OP combo is born.

Watch the Action!
Now you can see the battle below without having an account at Splinterlands! If you want to see the battle at the game, I will leave a link below! I hope you will enjoy the battle and if you have any questions or suggestions please leave a comment!
Here is also a link for the battle on the Splinterlands platform: LINK

Thank you for reading!
Don't forget to leave your thoughts and questions in the comment section!

If you want to see more of my posts and take participate in future giveaways I am planning, you should follow me.

I will distribute some @lolztoken in the comments!

Also, you can check out the @thgaming community for more amazing content and rewards!

Make sure to stop by the @thealliance and their discord server, you will find plenty of help and many rewards waiting for you!

Images used in this post are owned and open-sourced by splinterlands.com

Thumbnail was made on canva.com

If you didn't join SPLINTERLANDS yet here is my referral link:
https://splinterlands.com?ref=lofone
---
---