Canadians donations to Freedom Convoy 2022 - Breach of information DOXxing on Large scale - a Utility case for crypto…
So the list of all those that have donated to the Freedom Convoy has been released, by what government non government operative hacker insider freedom loving hating person origination...who knows, it is all speculation.
Here is the link to the place you can go to find out who donated...:
www DOT google DOT com/maps/d/viewer?mid=1ElQSzIZQPy1AemD0utivx5UVTCEC2RYt&ll=43.73307472917933%2C-79.52320663934546&z=11
and
www Dot google DOT com/maps/d/viewer?mid=1sUupF0OK5TOW8r_RcyYkKYHaEap89VoH&ll=51.644455006290194%2C-123.49626175161228&z=7
Her is a few pictures of what a "small fringe minority". turd, looks like:...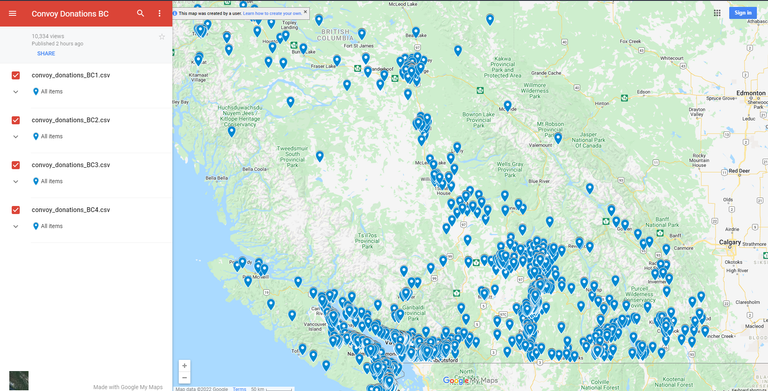 What a beautiful sight to see all those dots and read all those messages of all those people who gave some money to support a fellow citizen in the fight for freedom in the country of canada....ops the fringe minority of people who hold unacceptable views in the country of chinada by the rule of tin pot dictator, little potato...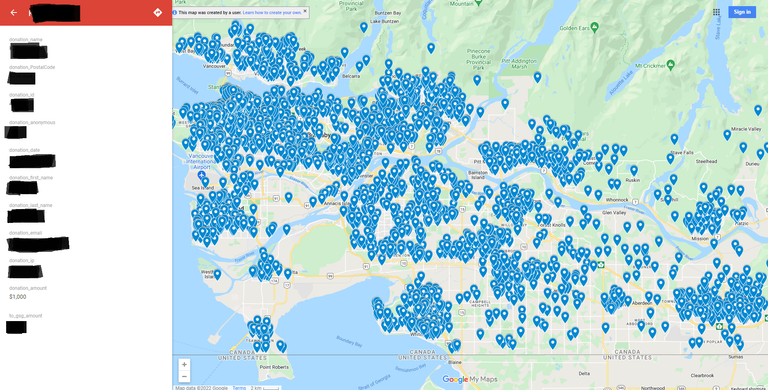 All the things you need to know about a person who donates....at least enough to go on and find them....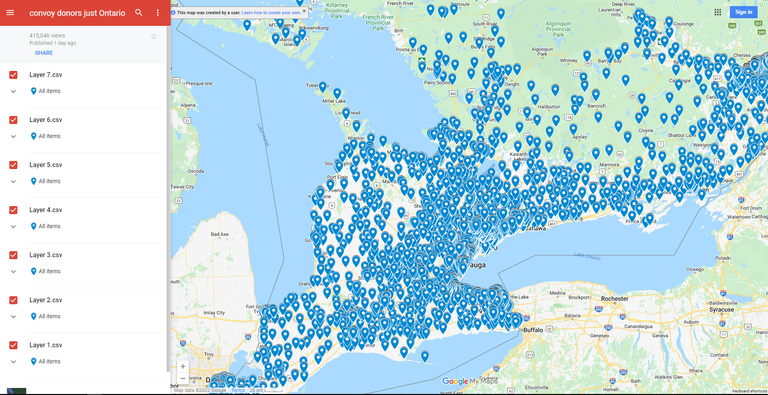 Ontario...the fringe is near....and closer than you think...oh my, it could be your neighbor...both of them by how close the dots are, fringed together....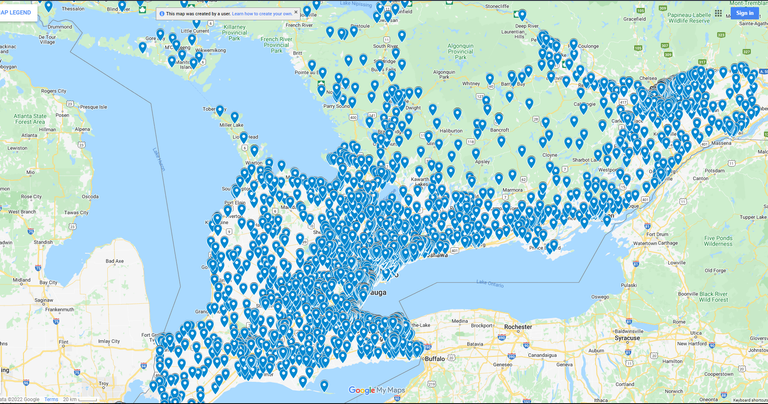 Here is an up close of what information is now there for everyone to see and copy...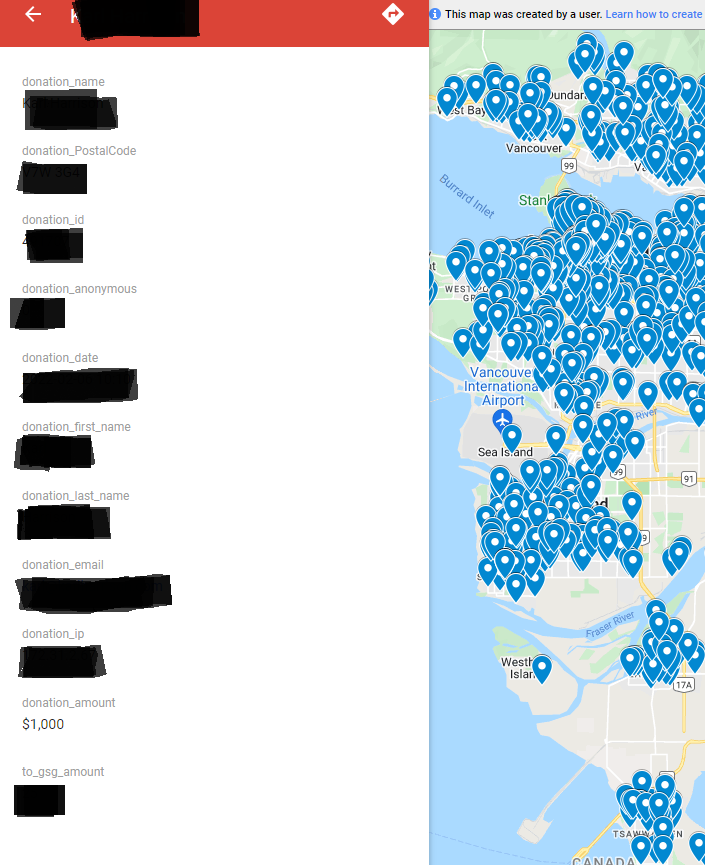 If this is not a use case example for using Crypto, Silver, Gold, Direct trade, and Cash...i do not know what else will make the case. Oh right more pain…mayhap.
Another point in the case: Digital security of this one world order pass has been breached in other countries, allowing anyone with a few minutes and desire, the access into your private account....which will show a lot more than your donation amount note and postal code...and full name...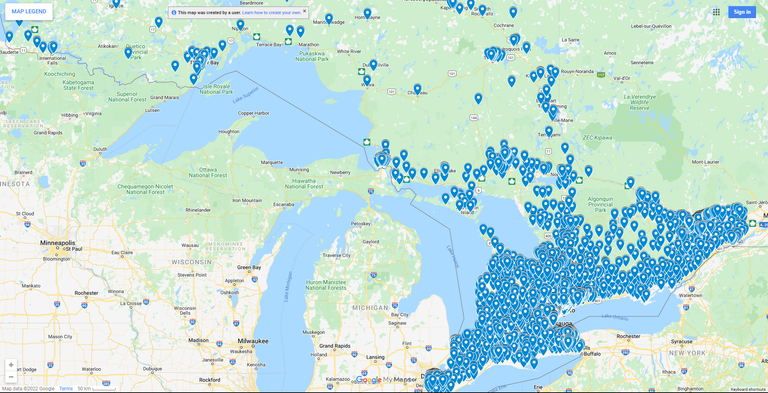 The citizens are left out and hanging in the wind as this information is out there, now you can know who wants freedom and who windows to smash, furthering the divide....
Yet pfizer cannot release thousands of pages of information about the vAids they injected people with but here is all the information about you donations.....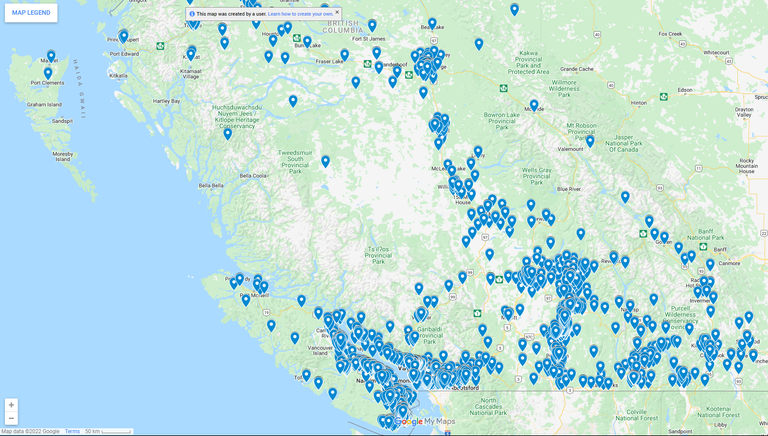 The use case for crypto, can and should be easily seen now with the largest citizen doxing ...
but let us not forget to laugh....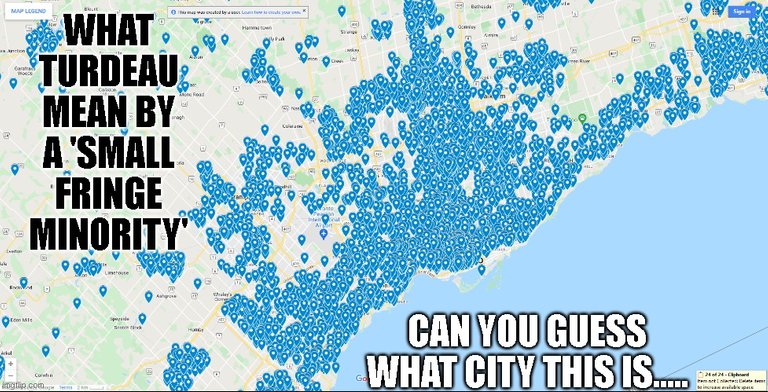 Now lests get serious...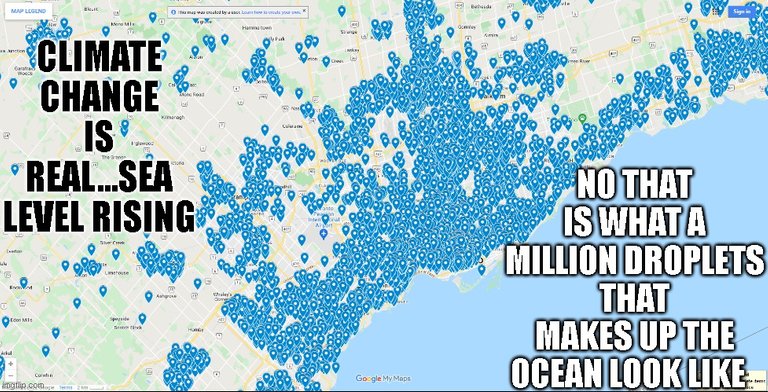 Now lets take action...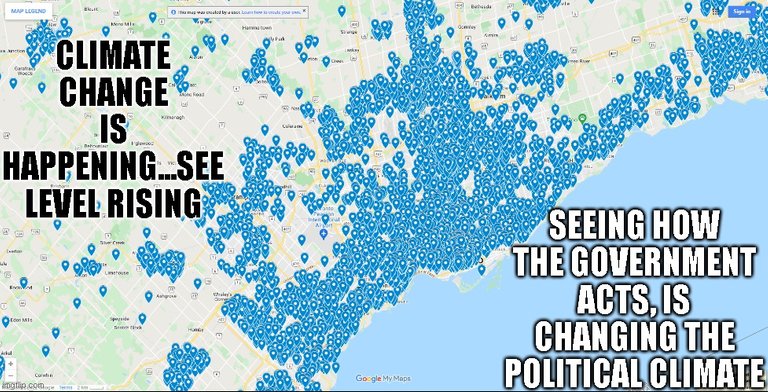 I hope that every single person who donated money to the Freedom Convoy get their bank accounts frozen, there credit card blocked, the debit card useless, and that every financial institution around them crumbles.....all for the happy day of them moving on mass to using crypto further shooting the turd government in the foot.....there will be the largest uprising of any citizen populations in the world ready to clobber this tin pot tyrant government on mass.
What do you Think.....?
---
---