MEME:LOLZ Liquidity Pool Weekly Update (05/18/2022)
This is the weekly report for the MEME:LOLZ distribution pool (https://tribaldex.com/dieselpools/pools).
@memehive added 50,000 MEME to the MEME:LOLZ distribution pool today.
https://hiveblocks.com/tx/de82d5d9918519a3b6360079ff26225760a78450
Remember: There is an hourly lottery for MEME:LOLZ liquidity providers. Each hour the mining contract mints 500 new MEME tokens and sends them all to that round's winner. Each share in the MEME:LOLZ pool is like a lottery ticket. The more shares in the pool you have the greater the chance of winning in any given round.
LOLZ and MEME can be purchased through https://tribaldex.com/ or earned through content creation and curation on the Hive platform (https://hive.io/).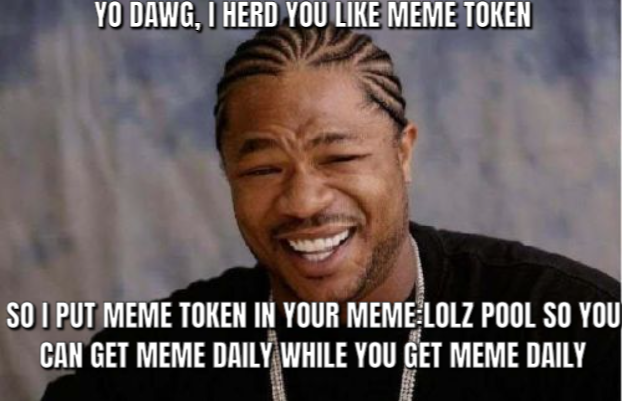 Image source for meme: imgflip.com
Current statistics of MEME:LOLZ at the time of this writing:
Average APR: 13.498%
Source: https://beeswap.dcity.io/swap?pools&search=MEME
Price of tokens in MEME:LOLZ pool
MEME: $0.00019
LOLZ: $0.03369
0.00563889 LOLZ/MEME
0.04572301 MEME/LOLZ
Total pool liquidity
436,315.448 MEME
2,460.337 LOLZ
$158.475 (up from $131.285 last week)
MEME:LOLZ pool volume
130,863.225 MEME
759.155 LOLZ
$48.084 (up from $37.769 last week)
Distribution balances of all tokens in the MEME:LOLZ pool
397222.495 MEME
2088.445 LOLZ
98.969 HIQS
51909.334 PAY
20690.474 NFTM
---
---