Wong Jr. - CURE THAT ASS!! Guy in the Chair??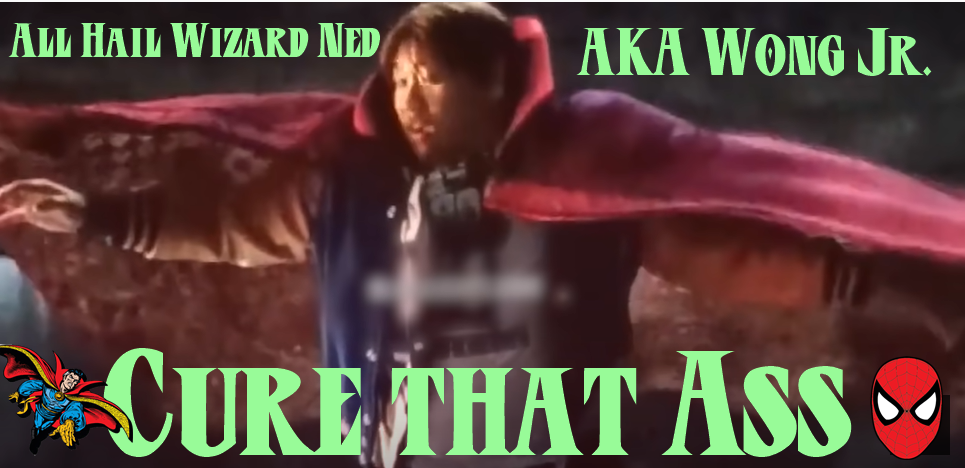 "Original" Spider Man No Way Home Collage Meme
SPOILER!! Kindaish, but not really. This is Ned with sorcery powers flying down with the cloak of levitation. Wong Jr. otw! Magic powers for sure. It took Dr. Strange TONS of training to be able to use his sling ring to open portals... Ned did it by accident!! He must be POWERFUL, gonna be funny to see where that goes.
Dr. Strange casted it off when Ned tried explaining that his family has magic in it and sometimes he feels a tingling in his fingers haha - sneaky easter egg. That's all I have to say about it for now.
---
---