My Chaos Legion Plans

Yesterday the Splinterlands team announced the details for the presale of the long awaited Chaos Legion Boosters. One of those details was the Voucher system they intend on putting in place. Today (9/26/2021) I will go over the vouchers details and how it influenced the decisions I have made with my future investment with Chaos Legion.
In the past purchasing boosters was a free for all. Going forward booster pack purchases need to be coupled with a voucher. In other words, purchasers of Chaos Legion boosters will need to have one voucher for each booster they wish to purchase. The Splinterlands team indicated that at some point the voucher system will be lifted and boosters purchases will once again become a free for all for those who want to purchase them. The Voucher requirement being lifted won't likely be until months after regular sale.
The vouchers will be airdropped to those staking SPS tokens at a rate that is porportional to the amount of SPS that is staked vs. the amount of Chaos Legion Boosters available for purchase. These vouchers will be tradable (meaning you will be able to sell them to other Monster Maniacs). There's lots of speculation of what these Vouchers will be worth. I seen guesstimations of up to $10 USD but it looks like the majority are expecting them to be worth somewhere in the $5 range.
My Original Plan
When UNTAMED was released I 100% planned on making a decent size investment but life sometimes gets in the way of our online ambitions and circumstances dictated that I needed to take a break from time consuming online activities. This meant I took a 10 month break from all online games and social media outlits. Doing this meant I missed the sale of land and didn't participate in UNTAMED. So my plans for UNTAMED have now become my plans for Chaos Legion. Those plans were to spend $10,000 USD on presale packs. For me this is a big investment as before Splinterlands the most I ever spent on a game might of been $50 USD (Good Job Splinterlands at getting a tight wad like me to invest thousands).
My New Chaos Legion Plans
I have what I consider a decent amount of SPS staked split between two accounts. If you are wondering why I don't have it all staked on one account its because I'm fearful of a hack. Having my assets split in different accounts means if one account gets hacked I don't lose all my assets to an asshat scammer. I suspect I will have around 50,000 SPS staked by the time Presale starts. With this in consideration here is the front runner of ideas for my new investment strategy for Chaos Legion.
Presale: I will use all my vouchers to purchase as many boosters as I'm able to. I won't purchase boosters daily or weekly. Instead I will be hoarding all my vouchers until the last days of presale and making my purchase then. The reason for this is because Splinterlands is giving sale bonuses in relation to how many boosters one purchases. Hopefully they will take in consideration total boosters purchased and not just the amount that was purchased on a specific date and time but they may not do that.
100 - 499 - 10% additional pack bonus

500 - 1999 - 15% additional pack bonus

2000+ - 20% additional pack bonus
Regular Sale: As noted above the voucher system is planned to stay in place for a portion of regular sale. My plan is to sell my vouchers in early months of the regular sale and do one of two things.
(1) Sell vouchers and hold the funds earned from sales until the Splinterlands team removes the voucher requirements. I will then use all funds from the sale of Vouchers to purchase as much boosters as I can. This will give me the most possible boosters but will greatly decrease my chances of receiving airdrop cards.
(2) Sell a portion of my vouchers and use the funds from them to couple with my remaining vouchers to purchase Chaos Legion packs once or twice a month. This will up my chances at airdrop cards.
As you see my new plan is much more cost efficient then my original. Did the new changes just save me thousands (I think so). I no longer have to sell any of my other online assets to get Chaos Legion Boosters. To me this is equal to getting boosters for free. My only cost with my new plan is the initial boosters I will purchase during presale. I for the most part have ruled out purchasing vouchers for myself. I might reconsider this if (1) Vouchers somehow manage to be dirt cheap, (2) I need a few vouchers to reach a pack bonus level. I am considering maxing the Chaos Legion set and if I do I will buy individual cards from market to do so.
Have you set you plan for Chaos Legion or are you just winging it? Let me know your thoughts on the voucher system below. Feel free to share your investment strategy as well. I look forward to reading your comments.
Splinterlands Total Market Cap $167,071,378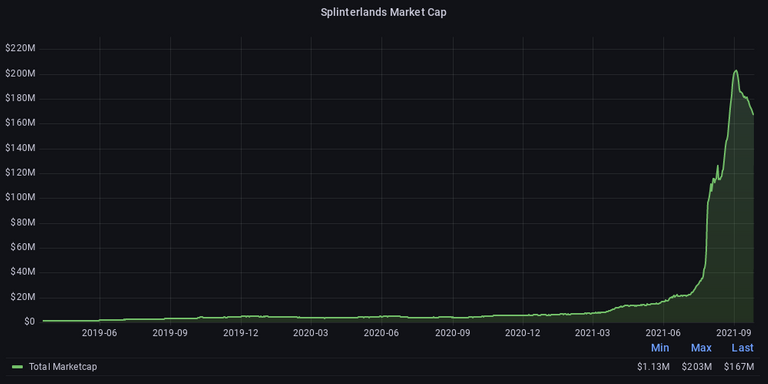 Watch A Splinterlands Battle Below
https://steemmonsters.com?p=battle&id=sl_827199f371a4384d66612fc5460334b6&ref=rentmoney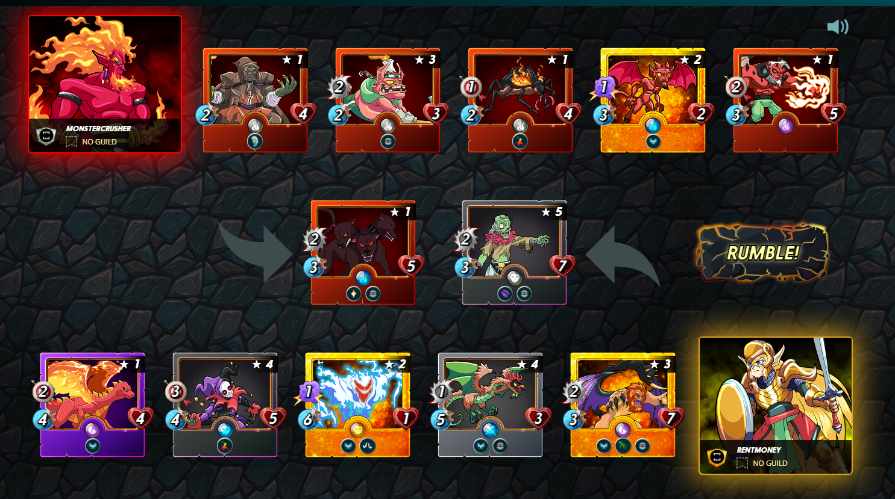 Splinterlands is an online blockchain game built on the Hive Network. It utilizes NFT's for game play. These NFT's and other in game assets are tradable and have real monetary value. Click here to play or to invest in Splinterlands. Play for free or pay $10 usd and start earning today!
What is SPS?
SPS is the governance token for the Hive Blockchain game known as Splinterlands. SPS can be purchased on exchanges such as Hive-Engine or earned in a year long airdrop. The only requirements to participating in the SPS airdrop is to hold Splinterlands assets.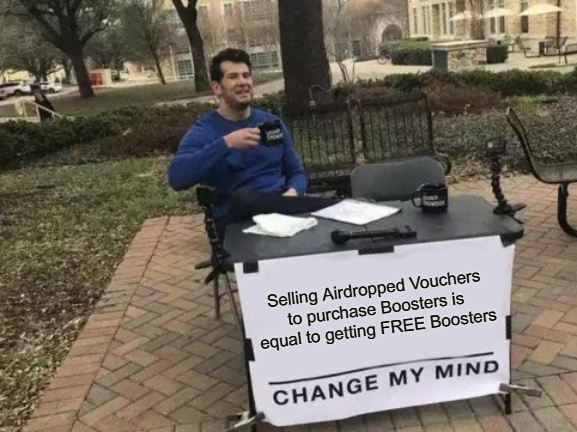 Posted Using LeoFinance Beta
---
---