Hive-Naija weekend Engagement #20 - "Personality Traits"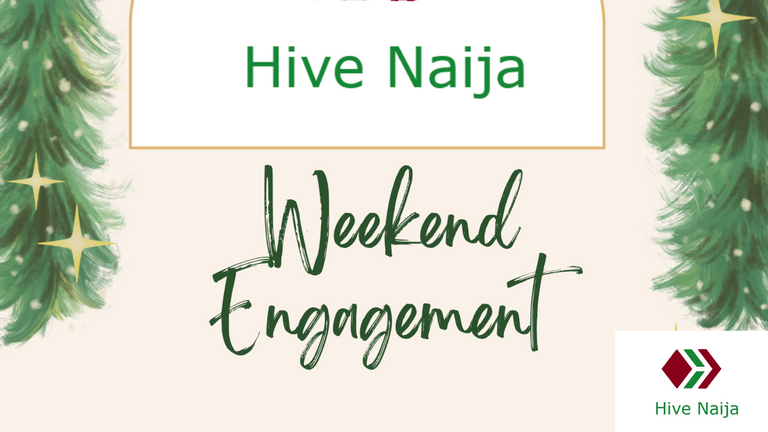 "The greatness of a community is most accurately measured by the compassionate actions of its members."
•Coretta Scott King
Hello everyone... it's Saturday. Yes, I'm late. But we can still have our chat. I'm currently playing a chess tournament so it's very stressful, Yesterday, I was on the board for 4 hours. Please forgive the boy.
Last week, we discussed about the Hive Witnesses. I believe we all learnt from each other.
Thank you all for sharing your lovely opinions.
If you missed last week engagement post, feel free to back track it here Hive-Naija Engagement #19
Some months ago, I thought,I shared and I asked "Why don't we Chat on hive every Weekend?"
And you all said...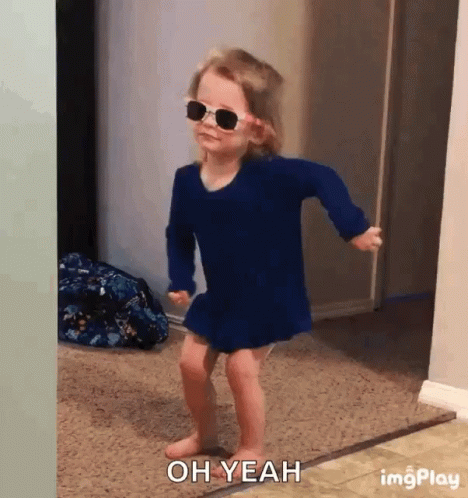 Well,we won't be the first as there are some weekend engagements trends already on Hive! But this would be THE NIGERIAN VERSION!

So Shall We ?
I will drop a topic every friday(Today's topic is below), share your thoughts on the matter,reply someone else opinion, interrogate the opinion if you like. Keep the discussion on. If you don't have anything to say about the topic. Just reply someone else's comment.
Do all these in the comment section, as that it where it all goes down.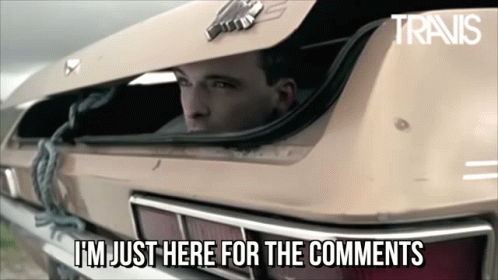 There are no further rules, please banter as you like,speak any Nigerian language (Igbo,yoruba, pidgin,efik), anything, as long as someone else can understand.
However, Please don't take it to the extreme
This week's engagement starts Immediately you see this post and ends on Sunday 11:59pm.
Prizes for this week
Thanks to the @starstrings01, @crossculture and @elcomentador. They helped curate some comments again last week!
Prizes are distributed to the winners after considering their interactions and also their contributions to the topic. This week prizes ;
1st prize - 2HBD + 10 POB A very good upvote in a selected post of yours in the week!
2nd Prize - 2HBD + + 20 VYB + 10 POB
3rd Prize - 1HBD + 10 POB
4th Prize - 1HBD + 10 POB
5th prize - 1HBD + 20 VYB
Prizes courtesy of:
@Samostically - 4HBD , 40POB, 40VYB
@ksam - 1HBD
@readthisplease - 2HBD
@starstrings01 - Upvote & Curation.

Topic Of Discussion - "Personality Traits" - Introverts Vs Extroverts
This week, I realized this is actually a debate to which personality trait is better.
Introverts are quiet people who likes to stay indoors basically. Extroverts are totally opposite.
Some say because an introvert doesn't talk alot, he/she is more observant and smarter. What do you think?
Are Introverts smarter than Extroverts?
What personality do you fall into?
Have you ever wished you exhibited the opposite trait?
Let Me start..
I'm an extrovert, infact a sparky sanguine. However,recently i think I'm losing my powers. I find myself indoors and bored. Good thing is, I still talk alot so i think I'm good.
There was a time that i admired introverts. They looked smarter. Now, I'm more curious as to how they do it for years. Like how do someone stay indoors forever?
And even when they socialize, it doesn't last long.

Feel free to ask more questions relating to the topic in the comment section.
Let the discussion begin....

@deraaa , @B0s , @merit.ahama , @peaq , @monioluwa , @brightdavid, @stevenson7 , @obrisgold1 , @jaydr @mayorkeys , @wolfofnostreet @readthisplease @young-boss-karin, @tukem1 @k-banti, @iskafan , @chosenfingers @onwugbenuvictor , @monica-ene @heskay @etiboy56 @doziekash , @chincoculbert , @funshee @omosefe @ozohu @attentionneeded @popmanj @estherscott @vickoly @gloriaolar @pianokills @hepziba @tblings-art @anissignature @ijohnsen @manuel6 @khaleesii @kenechukwu97 @abidemiademok21 @otshotz @blezyn @uzuka @mrenglish @bbjmed @uddydan @reineesmay @b0s @prechidi @joydukeson @benii @henryce @nkemakonam89
You gave me permission to tag you but you can always tell me to stop anytime!
If you are new, and you want me to tag you on the engagement posts, please indicate in the comment section.
gifs via tenor
---
---