MEME Monday just got more exciting! MEME contest now live!

Good afternoon buzzers! The Sloths have been hard at work buzzing Memes on Leothreads all week as part of our Zealy campaign! And if rewarding users on Zealy wasn't enough, let's up the ante and kick off a new MEME contest! On the SlothBuzz Discord!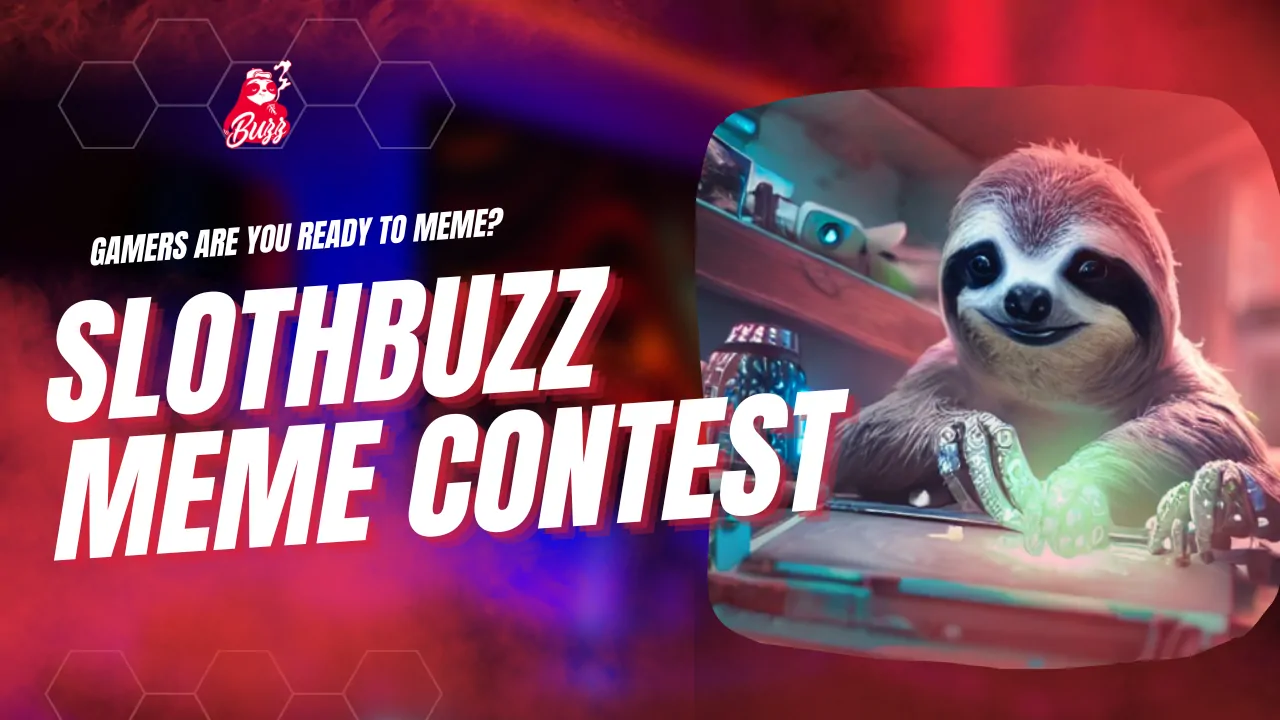 It's #MEMEmonday over on Leo Threads but we want to sloth the memes right through the week! So in typical Sloth fashion, to win our contest, your meme must be posted in Discord and last 24 hours without another meme being shared! Simple!
---
The Sloth.Buzz MEME contest
Current PRIZE:
1000 THGaming + 100 PIMP + 2000 MEME + 0.5 Slothbuzz
RULES:
Post a MEME to the SlothBuzz Discord - Discord Link.

If it lasts 24 hours, without another MEME being posted to Discord, you WIN!
---
Sloth Bonus!!
We'll add 500 THGaming + 100 PIMP + 1000 MEME + 0.1 Slothbuzz every WEEK the contest runs! (Next addition 29/5)
---

SPONSORED by - THGaming + PIMP
@THGaming community - Hive's goto community for P2E Games, guilds and more! - More info
AND
PIMP (Paper in my pocket) - For all those looking to make the most of Hive potential earnings! More info
Let's see your pimpin' game memes!!
---
---
MEME contest:
How to participate:
Join Discord today for the MEME contest, Giveaways and Airdrops! Don't miss all the fun, join the sloths and start buzzing!
---

Vote for SlothBuzz as a Witness
HiveSigner
Or Peakd/ Other voting pages, just look for "SlothBuzz" in the witness section! Remember you can choose 30 witnesses! We appreciate your vote!
More info about SlothBuzz and How it'll work as a witness: Here
Curator community feed
Content Focus
Support Small Creators
Gaming
Music
Creative content
Art
Photography
Some general use for memes, blogs, contests and fun!
---

SlothBuzz is a community Outpost on the Hive Blockchain, Helping small creators grow.
$Slothbuzz token is used for the Curation of Sloth.Buzz content.
Always DYOR before investing in any cryptocurrency and remember Sloth.Buzz does not provide any financial advice.
All content is the opinion of the authors and not representative of Sloth.Buzz.



Join the discord for events, games and post-promotion!
Posted using sloth.buzz
---
---