It's Monday, the sun is shining and Sloth's are stirring!
It's another Monday and another post about something, I find myself in the same procrastination cycle, discord, youtube and peakd. I should be putting more time into pushing forward, but the inner sloth in me is forever winning the battle!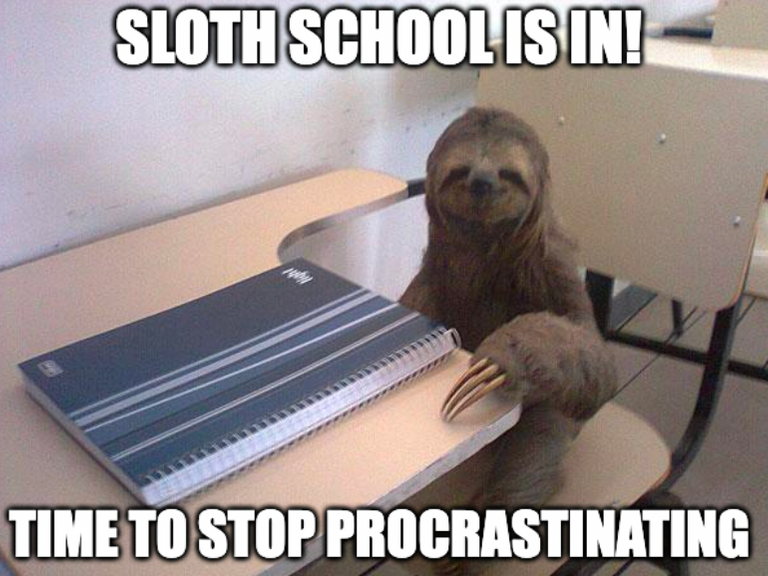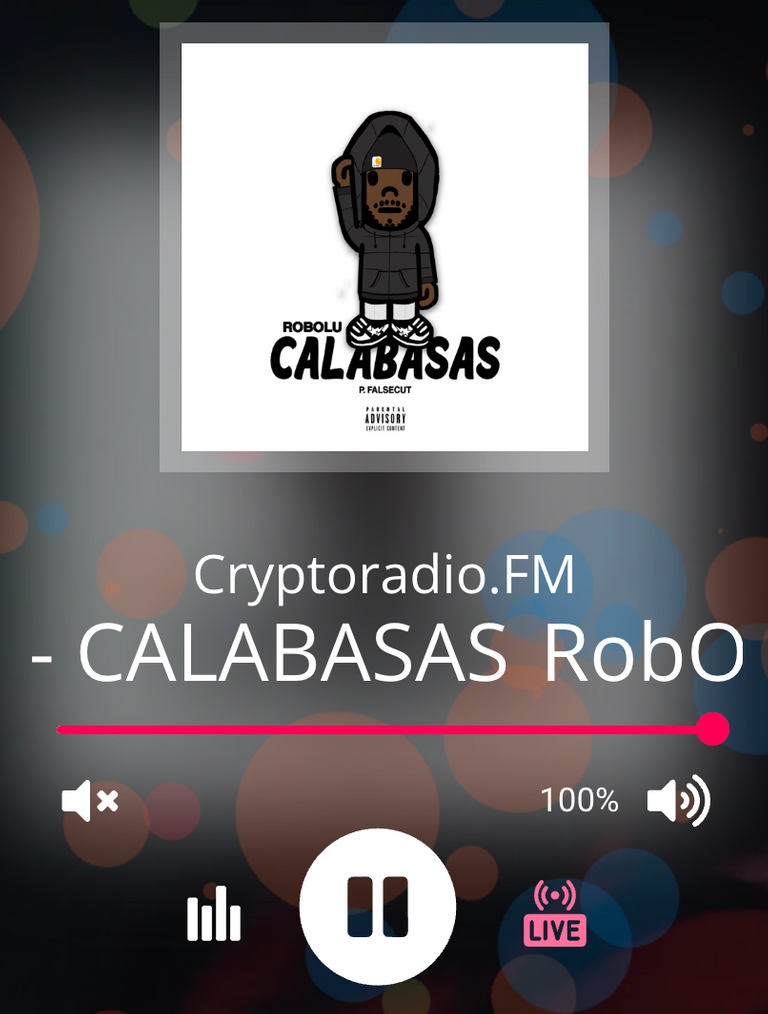 First things first, I'm opening CRFM CryptoRadio.FM
Second coffee of the day finished, CRFM playing in the background now! Success!
CryptoRadio.FM
CryptoRadio.FM is a new Hive and wider Crypto initiative, aiming to help Music creators and projects to have a platform. Currently, in the process of a lot of background updates, it's a great time to get involved, and listen on desktop or via mobile apps! If you're a music creator, get in touch with the CRFM team via discord (Link). Share your music or Podcasts and get more exposure to a worldwide audience!
With some luck CRFM can work with #RisingStar, #Blocktunes, #HMVF and other quality content creators here on hive to help musicians and postcasters to succeed! With incredible artist and producers like #Ravenmus1c and #Stickupboys already building on Hive, the possibilities are endless!
---
So looks like this post is going to be about the SlothBuzz Ecosystem of projects.

What's SlothBuzz I hear you shout!
Sloth.Buzz
Website/Outpost
Sloth.Buzz is a new Hive outpost, launching almost 3 months ago, slothin its way into Hive!
The main focus of Sloth.Buzz is providing Tools and supporting creators on Hive. The main content focus (use the #slothbuzz or post into the Slothbuzz community!) is Music, Crypto, Gaming, Art and Memes! Being an OG DYOR crypto community we're always looking at the best crypto projects and chains and hope to onboard more Crypto enthusiasts to Hive. Hive has continued to grow since its launch and we're excited to finally be a part of this awesome blockchain.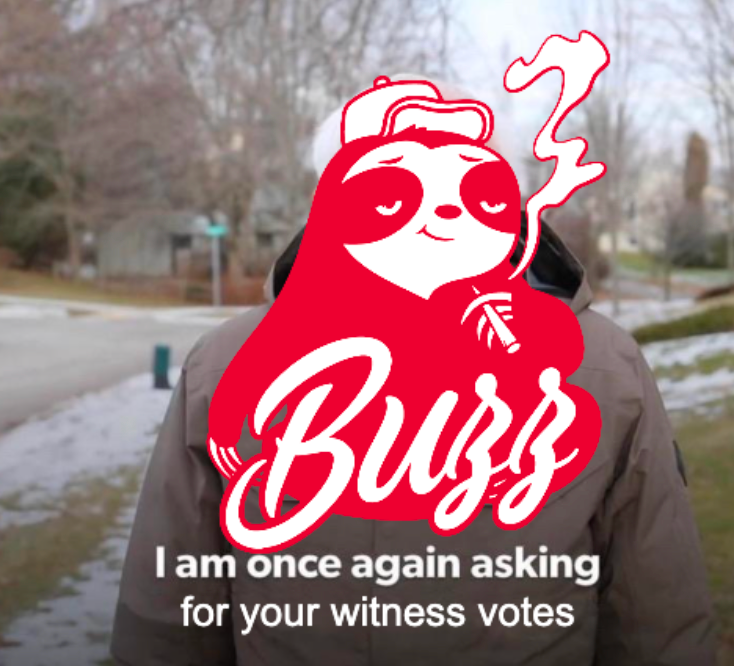 Hive Witness
The SlothBuzz Validator/Witness Node is up and running, the node provides an essential part of the Hive blockchain, validating blocks in turn with the other Witnesses. Check out all the Witnesses and find out more about them. Remember you have 30 Witness votes to give out, each receives the full backing of your HP, as votes, without any risk to you or your HP.
Please consider voting for "slothbuzz" on which ever Witness voting page you use.
Social and community building
Slothbuzz is a couple of Crypto guys providing tools and outlets for the best content creators to shine. From CryptoRadio.FM, to our Twitch channel, we're open to working with the best Hive creators to give them a platform to build their success story! Our discord community already includes a home from home for some of Hives best Creators and Streamers, we hope to continue building a Hub for all Hivians to get more exposure! With Post promo channels, Live stream pings from some of the best Hive streamers, Game + Crypto updates and general chat and fun!
We hope to further utilise our #posh linked #twitter, our very own SlothBuzz'er to further onboard web2 users into this awesome web3 world!

SlothBuzz Curation
Sloth.Buzz outpost also does a weekly curation post highlighting some of the best content shared on Sloth.Buzz, which, on top of their dedicated curator account, ensures the best content is always highlighted and given as much exposure as possible!
I encourage everyone to check out Sloth.Buzz, the best way is via the outpost direct, Sloth.Buzz but you can also view the community on peakd or ecency.
How can you get involved?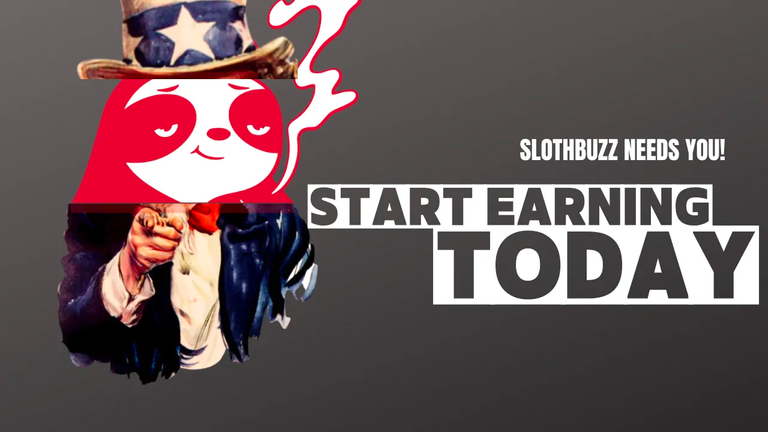 Help support Sloth.Buzz as it continues growing and supporting the content creators here on Hive. The best way you can help is to get involved at sloth.buzz. Post, create and earn OR curate, and earn $slothbuzz (and hive) tokens. Start networking with other creators and grow your own community of fans, utilise the slothbuzz "HUB" on Discord and start networking today!
Consider adding them as one of your supported Witnesses or Delegate some HP to their accounts @slothbuzz or @slothbuzzcurator to allow them to continue voting and supporting creators on Hive! Or just grab some of the awesome Slothbuzz merch like I did!!
---
---