Meme challenge #246 - Entry #1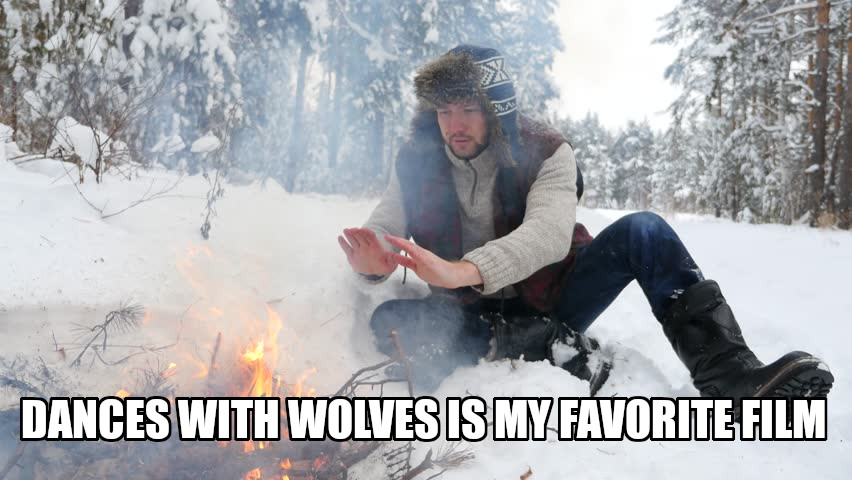 Mike had been wandering in the woods for hours now, every time he inhaled the dry, biting cold made his muscles numb. Walking in the deep snow was tiring and the leaden sky made it impossible to see where the sun was in order to orient himself in any way. If only he had listened to the guide he would not be in this uncomfortable situation now.
(ITA)
Erano ore ormai che Mike vagava nel bosco, ogni volta che inspirava il freddo secco e pungente intirizziva i suoi muscoli. Camminare nella neve alta era stancante ed il cielo plumbeo non permetteva di capire dove fosse il sole per potersi in qualche modo orientare. Se solo avesse dato retta alla guida ora non si troverebbe in questa situazione scomoda.
testo meme:
BALLA COI LUPI E' IL MIO FILM PREFERITO
---
---