The Daily Meme #242!
Whenever we try to force our rules onto others we get labeled 'criminals'.
People in Saturnalia robes pass judgement upon us.
Uniformed people take us away, 'Just following orders.'.
It's just how things have always been, they say.
Well, that isn't true.
Not always did the biggest bully on the block have enough support in the community to get away with what they are currently doing.
In some places the cops have to travel in heavily armed packs because the population knows the police are not their friends.
You can't tell that by the programming on the flashylight box.
'Crime dramas' rule the airwaves, and streaming services.
Just as Perry Mason gave a twisted view of what happens in a courtroom, so too do these hero cop shows twist the reality around us.
Most just accept it as how things really are.
Art imitating life.
It's no wonder the victims of police brutality are burning cop cars in the streets, they don't live in a flashylight box protected bubble.
Protected by a misconception of the reality around them.
You probably shouldn't, either.
Rule by force is on its way out, the age of Aquarius is here.
Pieces and punitive cultures will pass away to live only in museums to the carnage.
Let me give you a clue.
Citizenship is a duty of allegiance in return for a duty to protect.
You support the gov't because the gov't has a responsibility to keep you safe.
Do you see the cops protecting you?
Can you sue the fire department because they didn't get there in time to save your house?
Here a federal court confirms older rulings.
Open your eyes, dear reader, you likely live in a false reality.
Things you think are true, are not, and vice versa.
Dyor.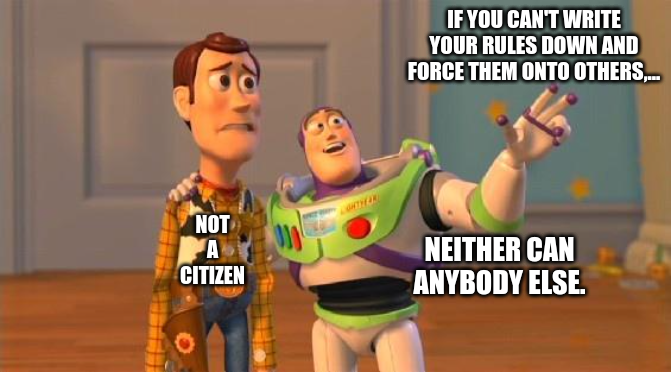 ---
We are having a membership drive in these discords, tell your friends.
If you want a voice in the consensus join them, and be one.
MemeHive: https://discord.gg/uSd748rZSD
Your meme outpost hq.
HiveDownvoteRewards: https://discord.gg/tVjRSwTG9v
Exercise your duty to mitigate abuse.
Hivewatchers: https://discord.gg/QqyrCCf
Appeal blacklist flags here.
FreezePeach: https://discord.gg/TXPkMRXYuG
Get your flag reviewed for redemption.
Proof of Brain: https://discord.gg/tdXjvbHR4w
You know, what they sold us on to get us here.
The Terminal: https://discord.gg/Npwa8VYR3v
Newb friendly chat.
Hive-Coffee: https://discord.gg/nVj9XQFrun
Well informed newb friendly chat.
Hive Official: https://discord.gg/SUwJ2s2
Central focal point of much of the hive.
Dlux.io: https://discord.gg/mdJRstcFWg
Building the holodeck in 3d VR.
The Pulse: https://discord.gg/3M2gRr5
Alternatives to the groupthinc.
Klye's server: https://discord.gg/KyJyQxzRJ7
When your day just doesn't have enough Klye in it.
---
These are public rooms managed by private people for the benefit of everybody using this blockchain.
What they do is voluntary, but openly public.
Don't abuse their willingness to work for the collective for what little we give them, eh?
Without them, none of this exists.
When you go through these rooms catching up on 'the community', be sure to look for the detective, and add your detective, too!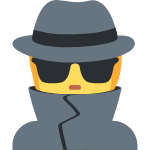 ---
---