The Daily Meme #685!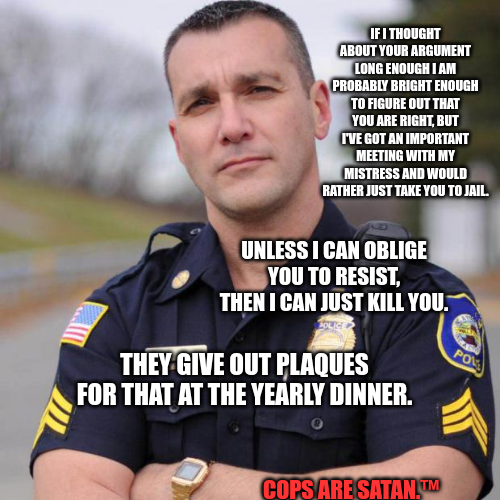 If I don't have 'authority' to control you through force and fear, and you don't have any 'authority' to control others through force and fear, neither of us can delegate 'authority' that none of us have.
Where does this 'authority' claimed by the uniformed thugs road pirating our 'freeways' come from?
You don't have it, I don't have it, nobody else on the planet has it, but these uniformed thugs claim that they got it?
I'd like to know where that comes from.
As jurisdiction is the basis of the law, I'd like to know where their's comes from.
Anybody can make a claim.
Can they support it?
I haven't met one, yet.
Morons don't think in those terms.
Morons think 'mama said knock you out'.
'I was just following orders.'
They will argue with you for minutes, but we know the truth, don't we, dear reader?
It's all an illusion fed to us by masters that wish to control us.
IF you are still buying into the matrix of control, you are batting for the wrong team, imo.
Cops are satan.™
All laws favor the rich.™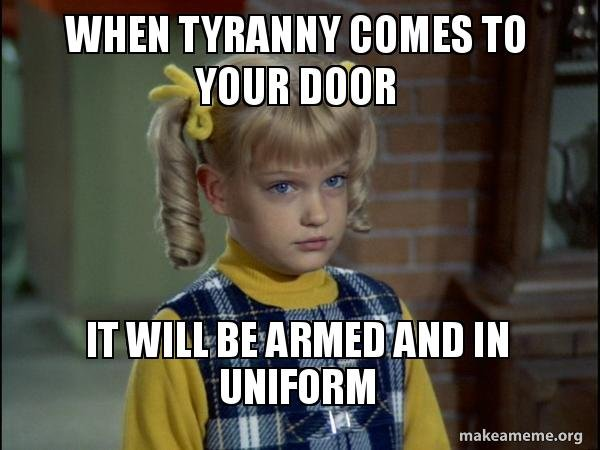 Please go to this discord link and request yewtu.be link embeds:
https://discord.gg/b988CkWUMa
---
Are you are tired of paying your masters to bomb children in far away places?
Perhaps it is time you pushed back on that.
A simple way that anybody can do that is to hoard your coins.
A dollar of change in your pocket is a dollar of value out of the banksters' pockets that force us to pay them so they can play in the amusement parks from hell and shop in the human grocery stores.
'Aint that fresh?'
Metal in your own possession will always have more intrinsic value than digits on a bankster's ledger.
---
Join the Hive Discordiant Room: https://app.element.io/#/room/#hivediscord:matrix.org
This room is open source, and end to end encrypted private chats are available.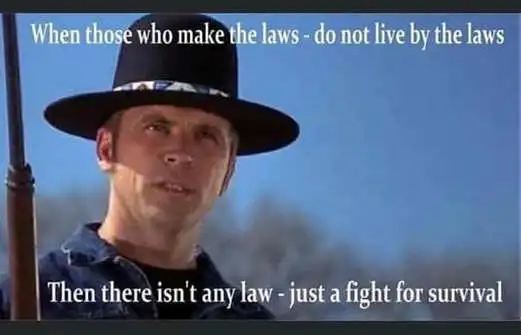 source
Billy Jack, the movie.
The Trial of Billy Jack.
Billy Jack goes to Washington.
---
---