SEASON 4 / SEASON REWARDS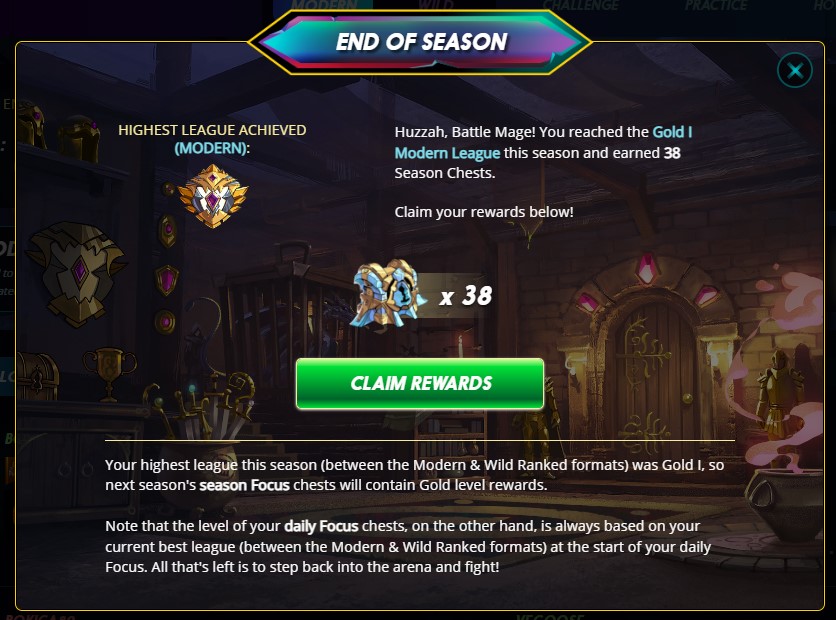 Hello friends!
This season i finish in diamond league, so i have 38 chest to open. I already saw drop, and i compare drop to old one drop, so i can notice some changes in drop. On first place i can see number of potions is much larger than before, i dont like potions too much, but this can help with opening chaos packs, but i think this is little trick, to help some who have millions of DEC and give them oportunity to spend that DEC in chaos packs, and open packs, because buy potions is little expensive, 1 pack need 10 potions and that cost. Im ok with that, more cards in game, cheaper price on cards and better chance to get some cheaper cards for my collection, because in last 2 monts i dont have progress with my card collection because of changes in drop. Next thing what i notice is MERITS in drop. That is good and also bad. For gladiator pack need 2000 merits, and that is large number in my option, also gladiator cards cant play in normal battles, but good thing is gladiator cards also give CP (card power). Next change is lower DEC in drops, i dont like that because i need a lot dec for renting, all what i earn i give for rent and DEC is lower and lower in my pocket i dont like that. What more to say i cant remember all, if i notice something i will add next time.
Lets open this season rewards and lets see what i get this time.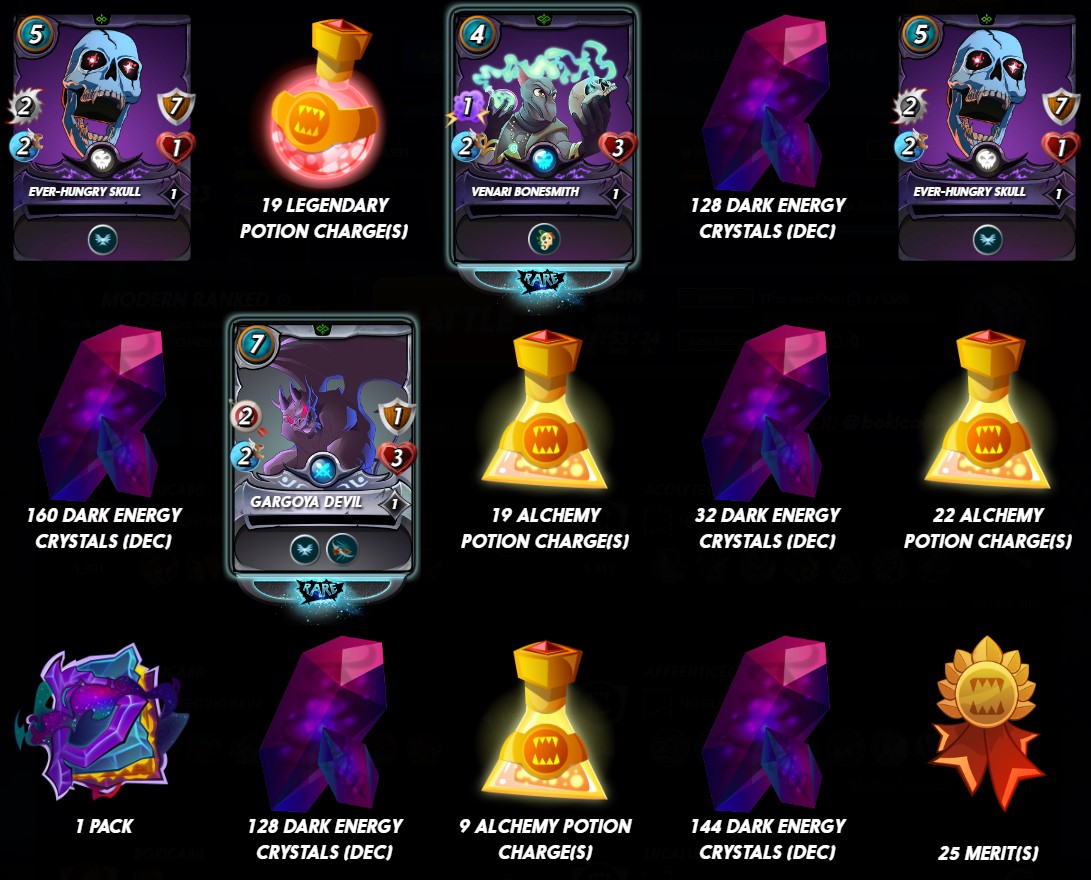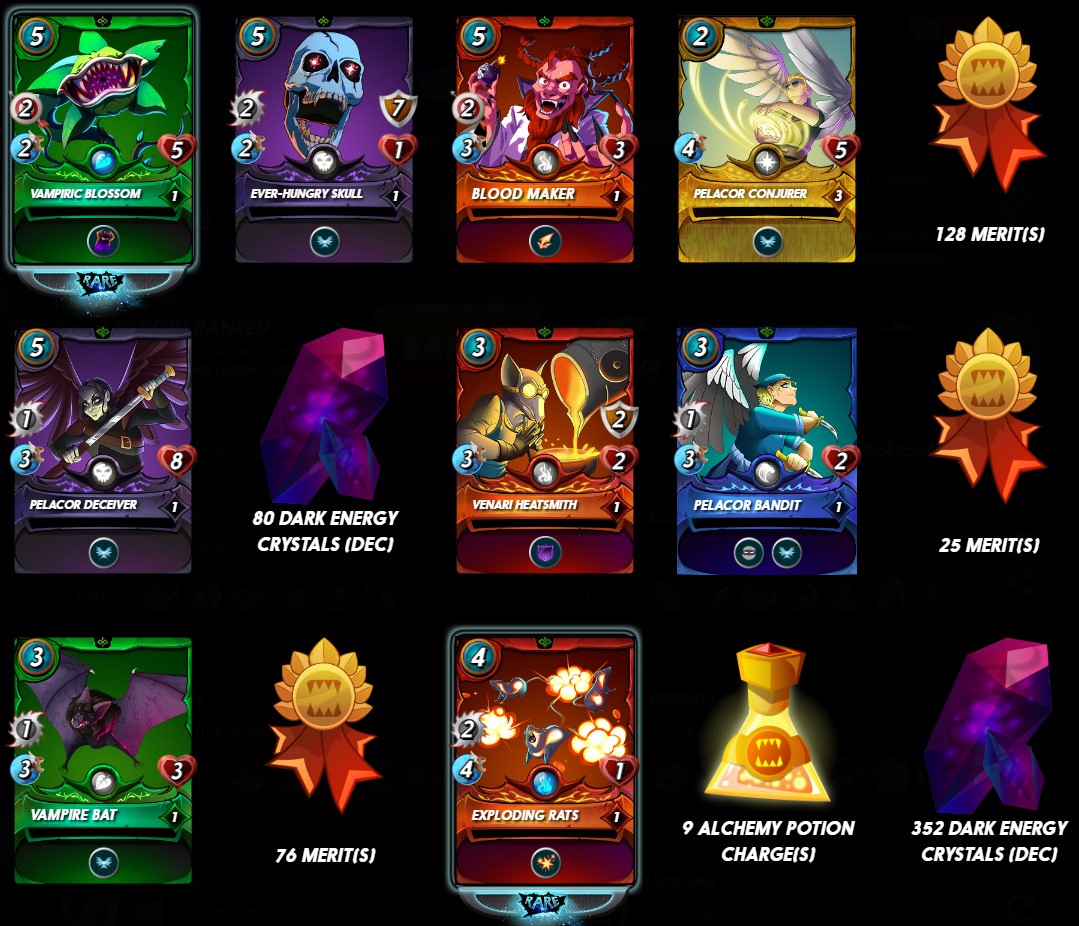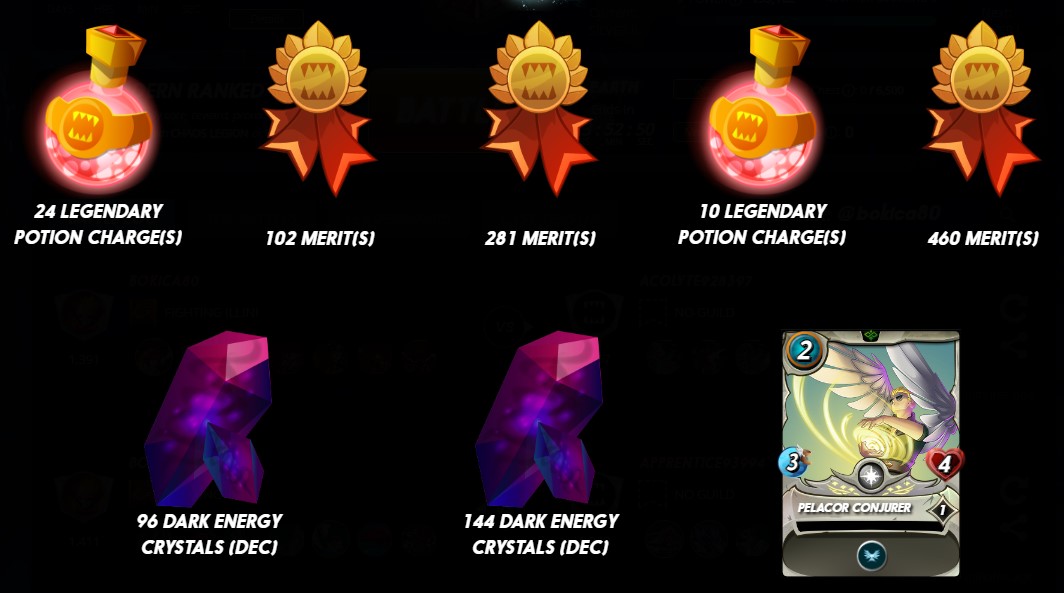 I got one chaos pack, so im OK with drop, DEC will spend for renting, i got some cards, i got some pots and some of merits. Not perfect but for me is good. Yes i got one gold card also, i have max lvl normal pelacor, but because i love that too much on high levels and i use it always if i play with life cards i think is better option buy and make max lvl golden one card. I work on another card right now, but when i finish i will work on that card also.



Watch and support my stream you can also donate via paypal on this link TIP with STEAMELEMENTS I need to collect about 1280 euros to fix the upper jaw with teeth and i cant doo that alone. Someone who have millions 1k is nothing to give back smile on my face <3
GOAL 0/1280€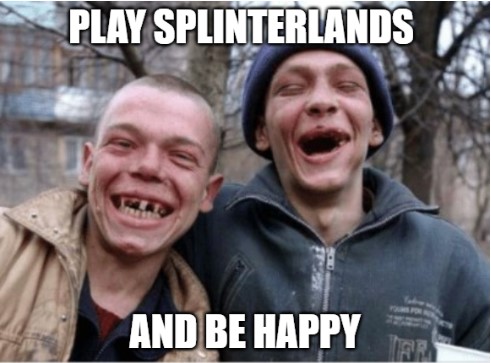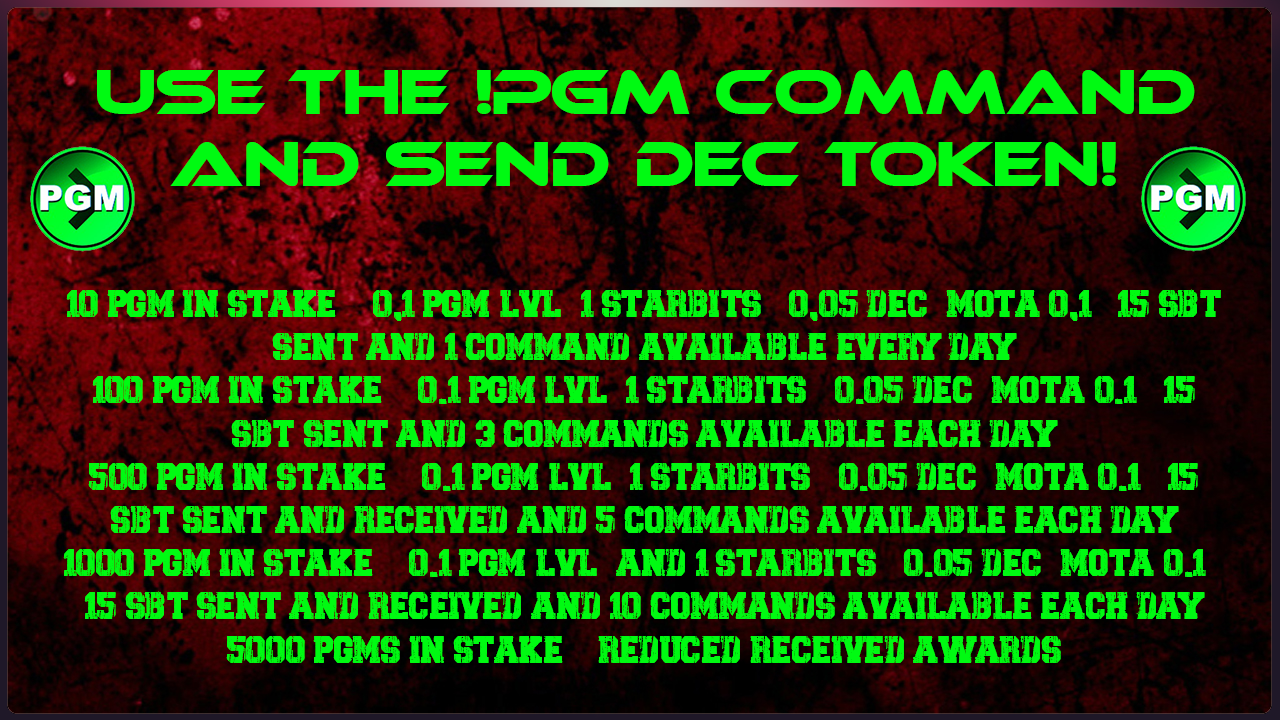 Posted using Splintertalk
---
---