LeoFinance Khalendar 2023 part 2
As much as I hate dragging my feet instead of accomplishing my goals, life happens sometimes (as I detailed in my last post), so that part two of this ridiculously not low effort meme project is waaaay late. But better to spread the lolz late than keep people serious I guess.
If this whole idea seems super silly even for a crazy clown like me, then you should know that I didn't come up with it by myself, rather I had to rise to the challenge set out by this post from the LBI project. Also if you missed part 1 of this calendar here it is, there I go into more details about the rules I set for myself like naming the months with the same letter while also keeping the crypto/financial theme and so on for maximum meme glory. Without further ado let's get into it:
Memecoin Multilevel Marketing May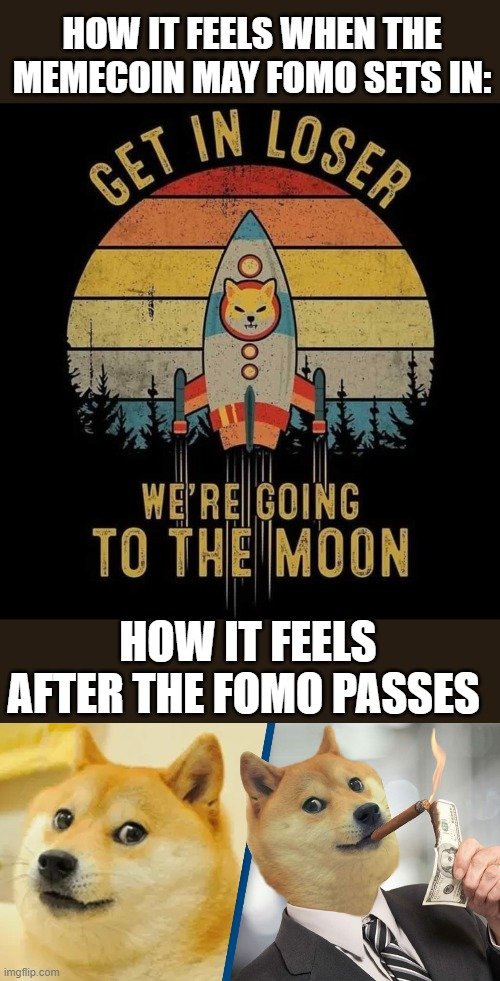 Memecoins can be very profitable especially if bored billionaires fancy playing with them so why not dedicate a whole month to such crypto shenanigans ?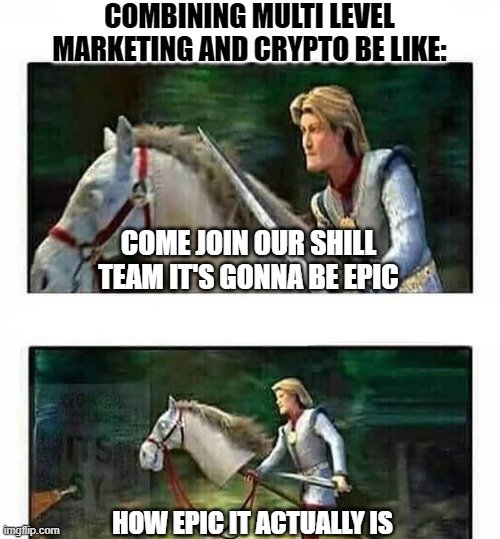 And if you're feeling particularly greedy why not throw in some multilevel marketing for good measure. Ponzi schemes are all the rage in crypto anyway :P
Jomo June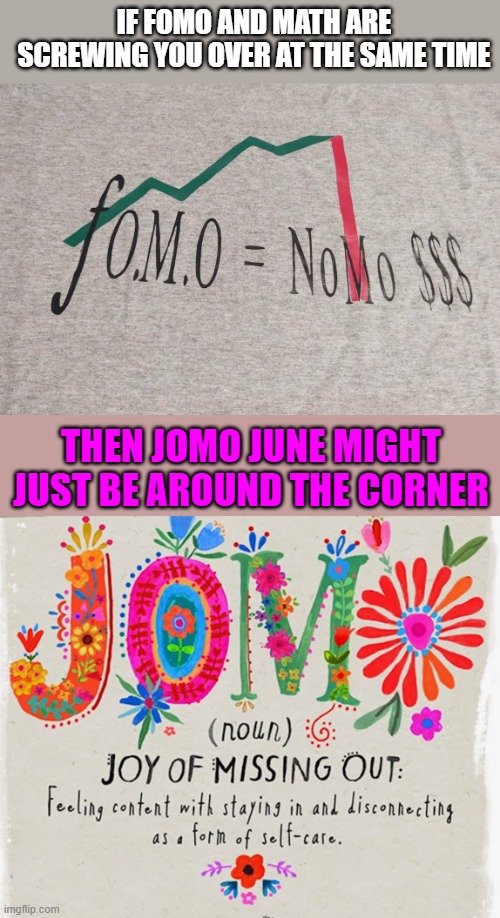 If running after the latest crypto craze all year so far has tired you out, and FOMO has gotten really old at this point why not try JOMO June. A month dedicated to the joy of missing out sounds like a real chill way to start the summer, and what better season to relax, right ?
Just in time July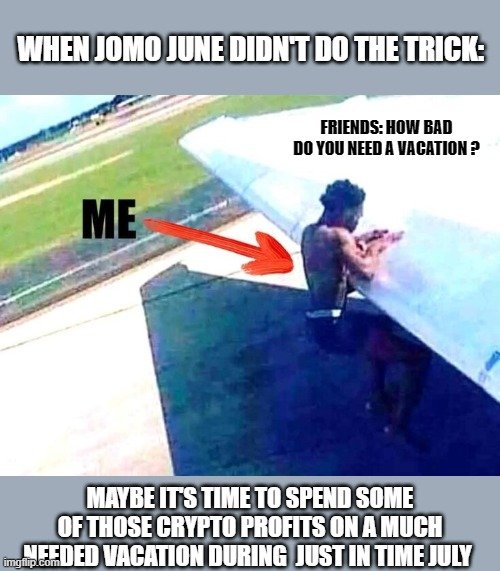 Some people don't know when to take a step back from crypto and might end up a tired and anxious wreck. Good thing July is a great time to escape from it all on a exotic getaway ( if you're not a pleb of course ).
Algo-coin August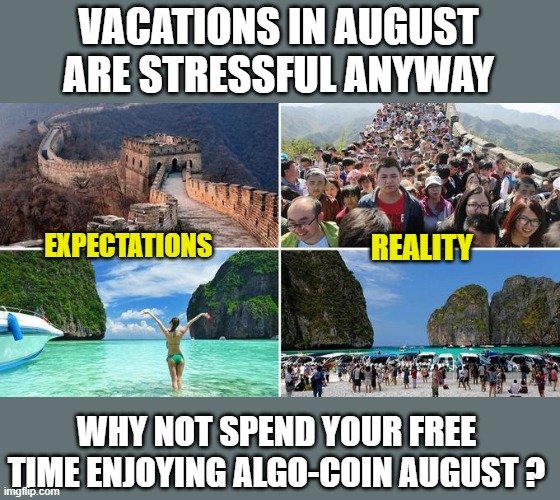 If you're like me and hate crowded places and people in general, then August is not the best time to get away from it all. Rather it could be the right moment to dabble with some Algorithmic stable coins, besides, most people on Hive are super into pegging HBD so why not spread the "love" to other similar coins.
This took way more time to make than any reasonable human being would consider appropriate. But I will get it done come hell or high water so @silverstackeruk better be entertained or else :) I don't say it often enough but all my memes are original creations and I make a point of using interesting or new templates, partly because I don't value my time and partly because clowning is an art :P
Stay tuned for the third and final instalment of the "Khalendar" :)
---
---