The Biggest Sh*tcoin Airdrop in History (Pulsechain)
This isn't a Part 2 of my "Not Your Bridge, Not Your Blockchain" post. This is more of an additional update.
I was wrong about Richard "Spam King" Heart never launching his Ethereum copy-paste of Ethereum; plagiarized like a sixth grader changing five words of a Wikipedia article for his report. I admitted I could be wrong about Richard Heart never unlocking the testnet bridge between Ethereum and Pulsechain because I was wrong about Pulsechain's launch.
Now I am more certain my second prediction is correct. If Richard Heart ever does unlock the testnet bridge, as many of his supporters on Twitter are expecting to happen, I believe it will be out of desperation to maintain his scam or further manipulating his supporters.
I stated in the previous blog post that Richard Heart was staying silent about the bridge issue. He's now broken the silence (sort of).


Image source: Twitter
I don't want to make this a post full of criticizing "Spam King". I think that the reply to his tweet by user @manyonge summarizes well whatever criticism I could post today.


Image source: Twitter
I must say that below is my favorite reply I've seen so far. "Spam King" promoted his Ethereum fork as "the biggest airdrop in history". Over 5,000 ERC-20 tokens copied to the "Spam King" blockchain. Nobody yet to provide liquidity to any of the copied ERC-20 tokens other than the tokens "Spam King" minted. Currently no way to provide liquidity or use stablecoins if they want to.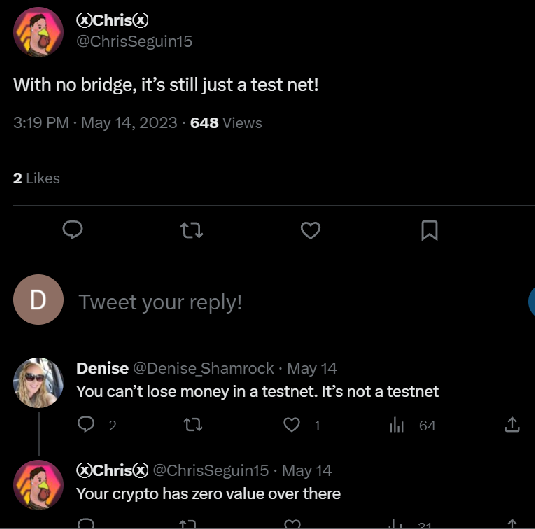 Image source: Twitter
It's terrible that some innocent people have funds they were expecting locked by "Spam King". Then again it would also be bad for anyone who lost their funds in the previous "Spam King" CFD token seeing Pulsechain doing well. Hopefully nobody was fooled twice.
Maybe history won't repeat itself again next time.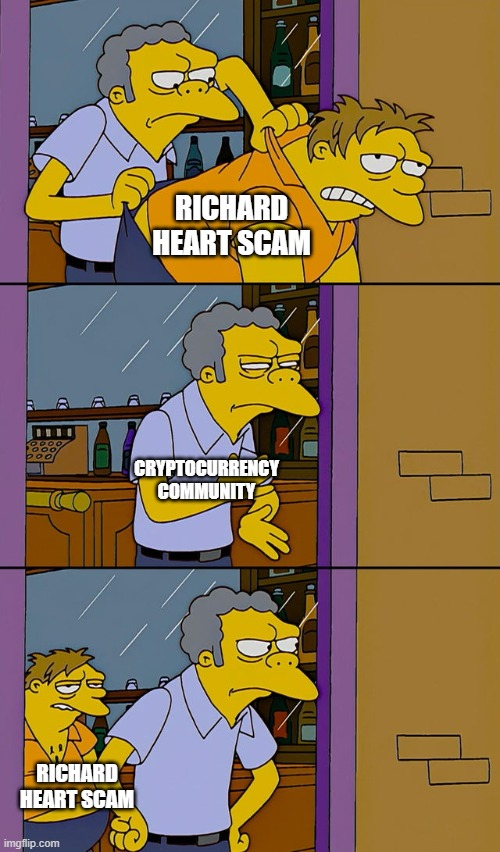 Image source: imgflip.com
---
---