It's Meme Time!

I have been slaving away in the meme mines of Canva to bring you this bounty of handcrafted subversiveness. Appreciate it, you ungodly heathens! Are these spicy? Dank? Stale? Let me know below!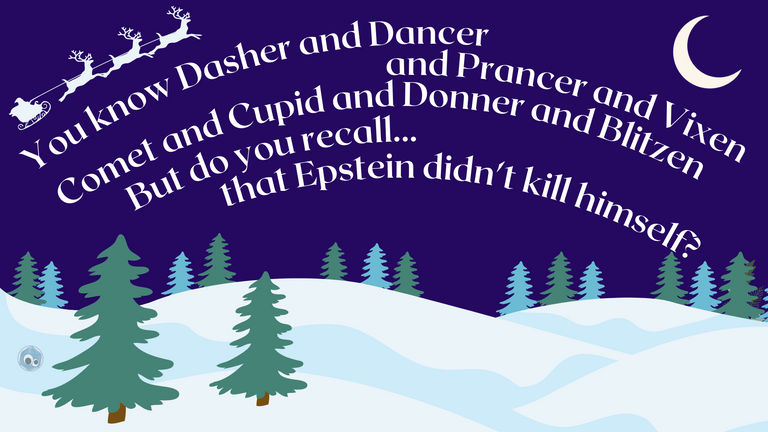 I suppose it is possible Jeffrey Epstein killed himself after all. Just like it is possible George W. Bush did not know Saddam Hussein was uninvolved in the 9/11 attacks.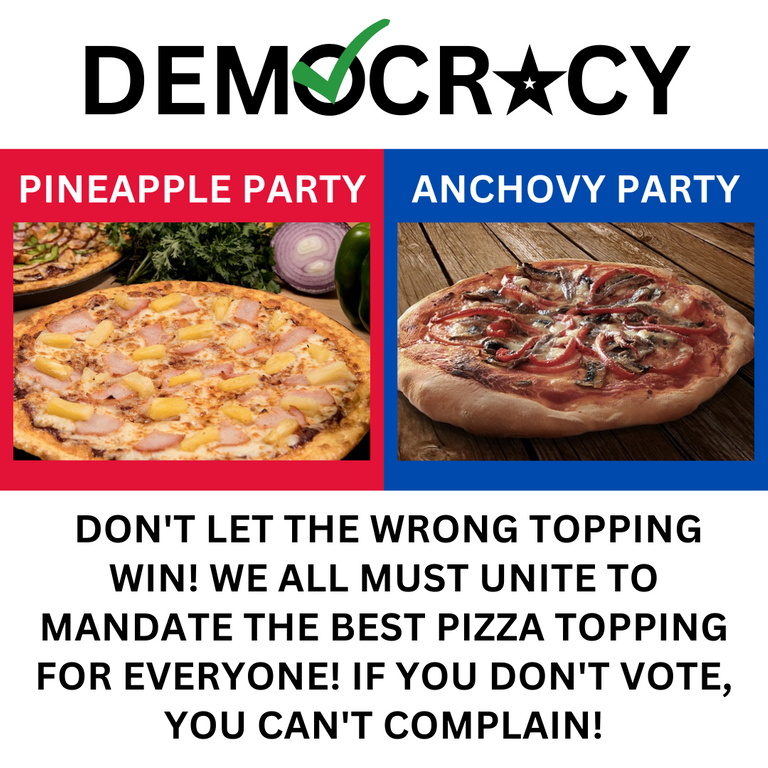 Pizza images from Pixabay, analogy by me. Pineapple party all the way! But seriously, why do we keep turning all these societal disputes into zero-sum games so the political class can yank our chains? We can order whatever pizza we want without infringing on anyone else, and yes, I do intend to stretch this analogy to cover everything. I want my pizza with extra agorism!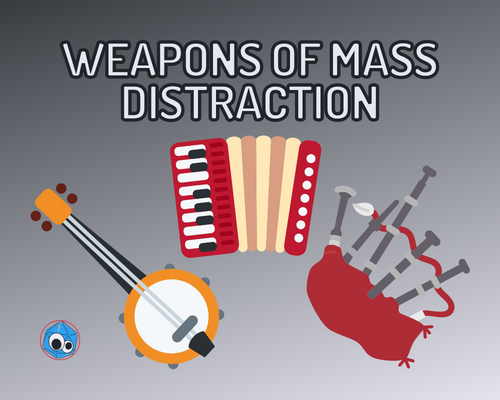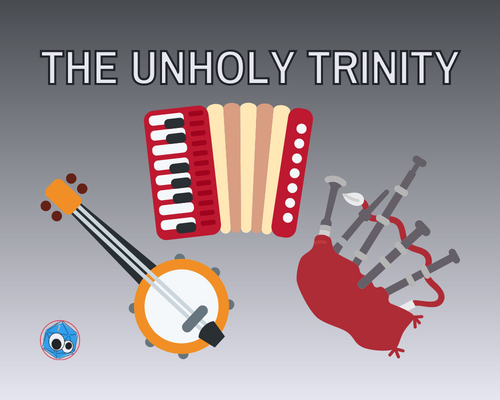 I leave this last one to you, dear readers. Which caption works best? I actually like all three instruments, but there seem to be a lot who disagree. They are wrong. And yes, I recognize the apparent absurdity of calling for a vote right after denouncing democracy. This is just an opinion poll, not a political dictate. Un-bunch yer pantaloons.

HIVE | PeakD | Ecency
If you're not on Hive yet, I invite you to join through PeakD. If you use my referral link, I'll even delegate some Hive Power to help you get started.
---
---