Submitting my work to a Splinterlands Ad Creation Contest!
Splinterlands launched an Ad Creation Contest to promote the game and introduce it to new people.
Being an SEO Copywriter I decided to try to participate, even if my Video editing skills are nothing exceptional.
The Task was to create an "Ad to highlight Splinterlands as a fun card game with a vibrant economy".
So let's see what I created! You can find the link to the Splinterlands Discord where I uploaded the video at the bottom of the post.
To start I created an intro page to the video, the Splinterlands logo is stunning and eye-catching itself, so I simply used it with a nice gradient background to introduce the Ad: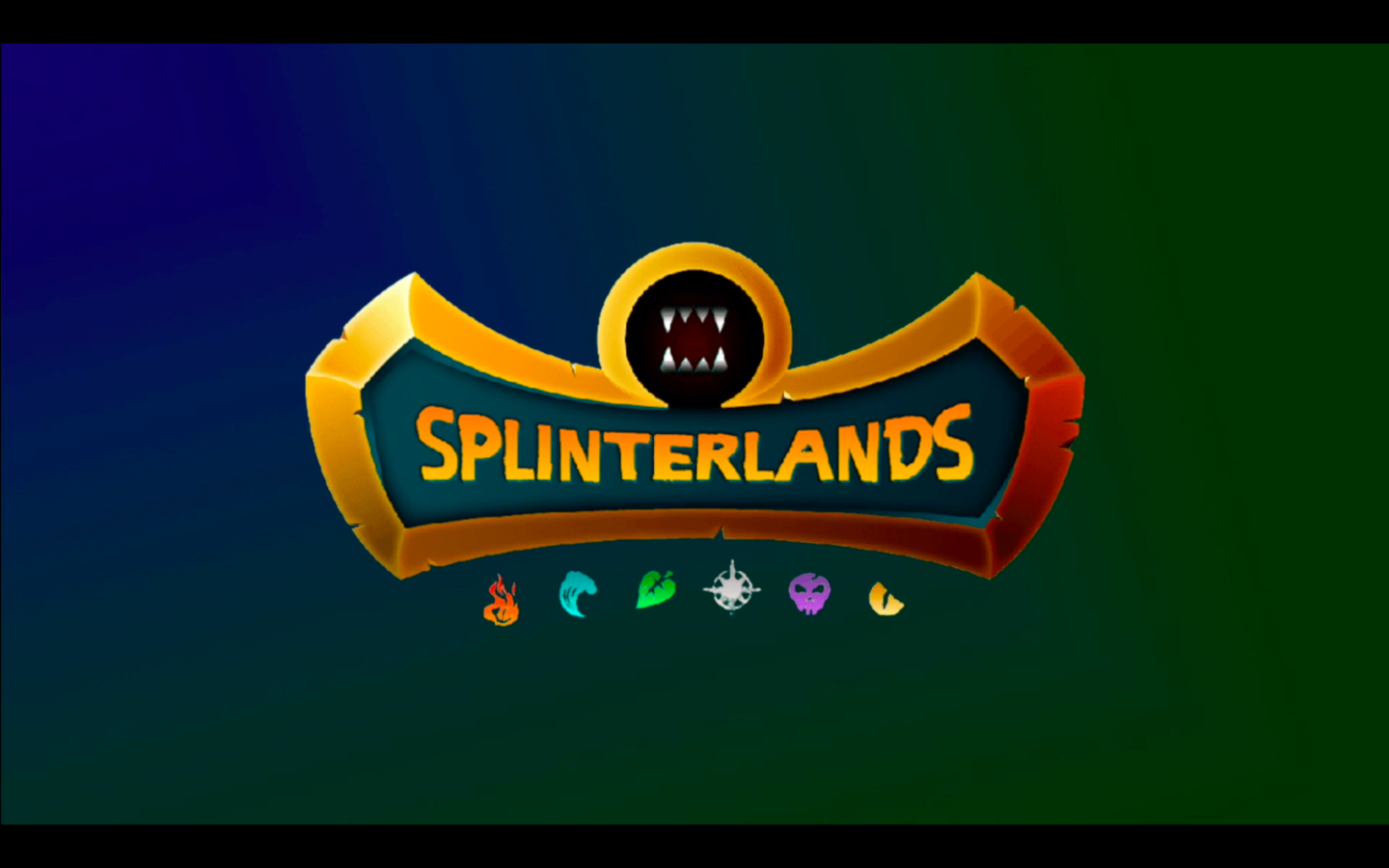 After that, I recorded and used the "Opening Pack" animation with a filter on top to "introduce" people to the video, using something non-static, to catch their attention: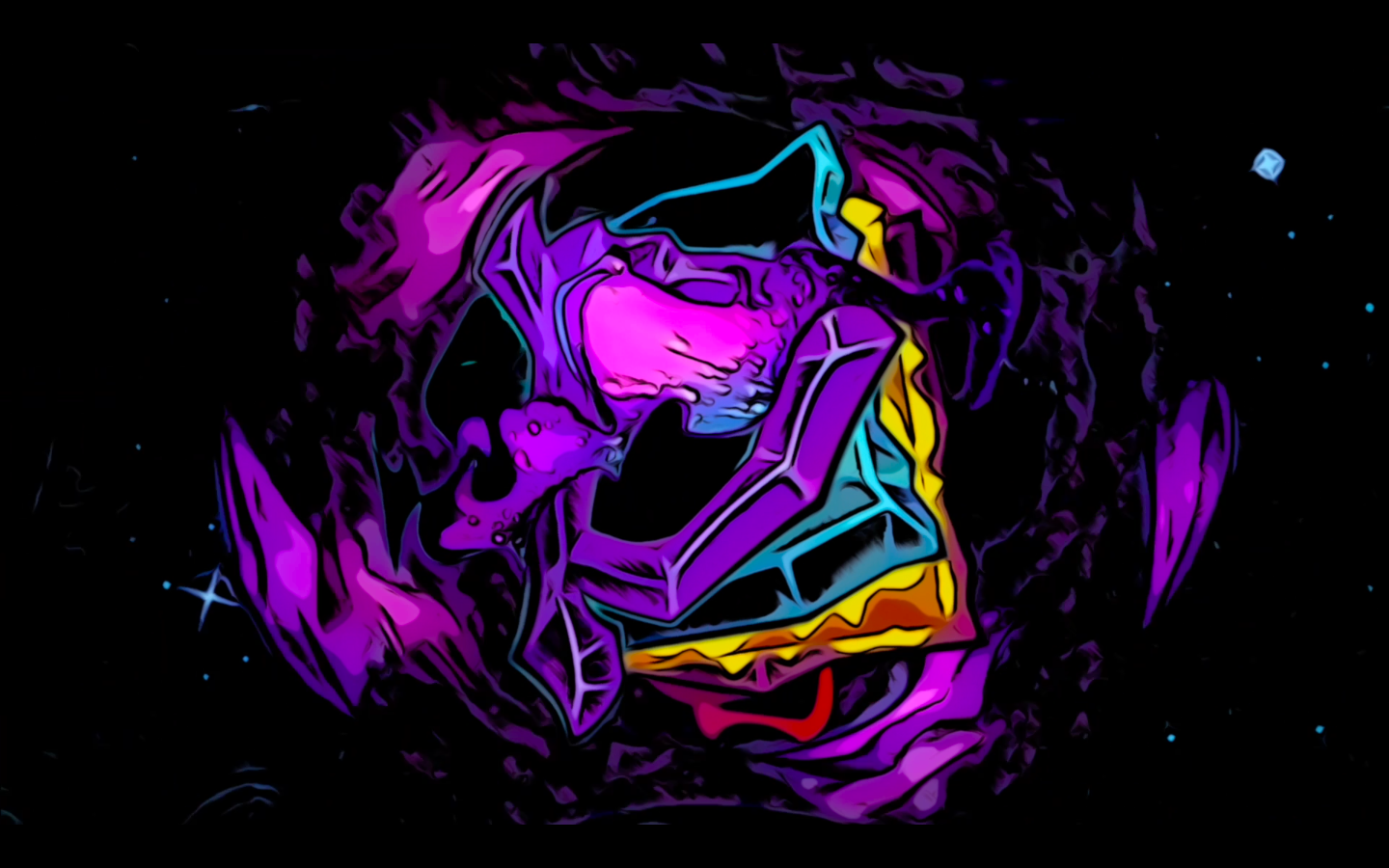 The circular movement is something that "brings you into the video".
After the animation, I used another recorded video, about a simple pack opening (luckily I found a GF card), writing "Open NFT packs", to a new player who is looking for "Card Games" it is important to know that they can open packs and that the packs contain NFTs: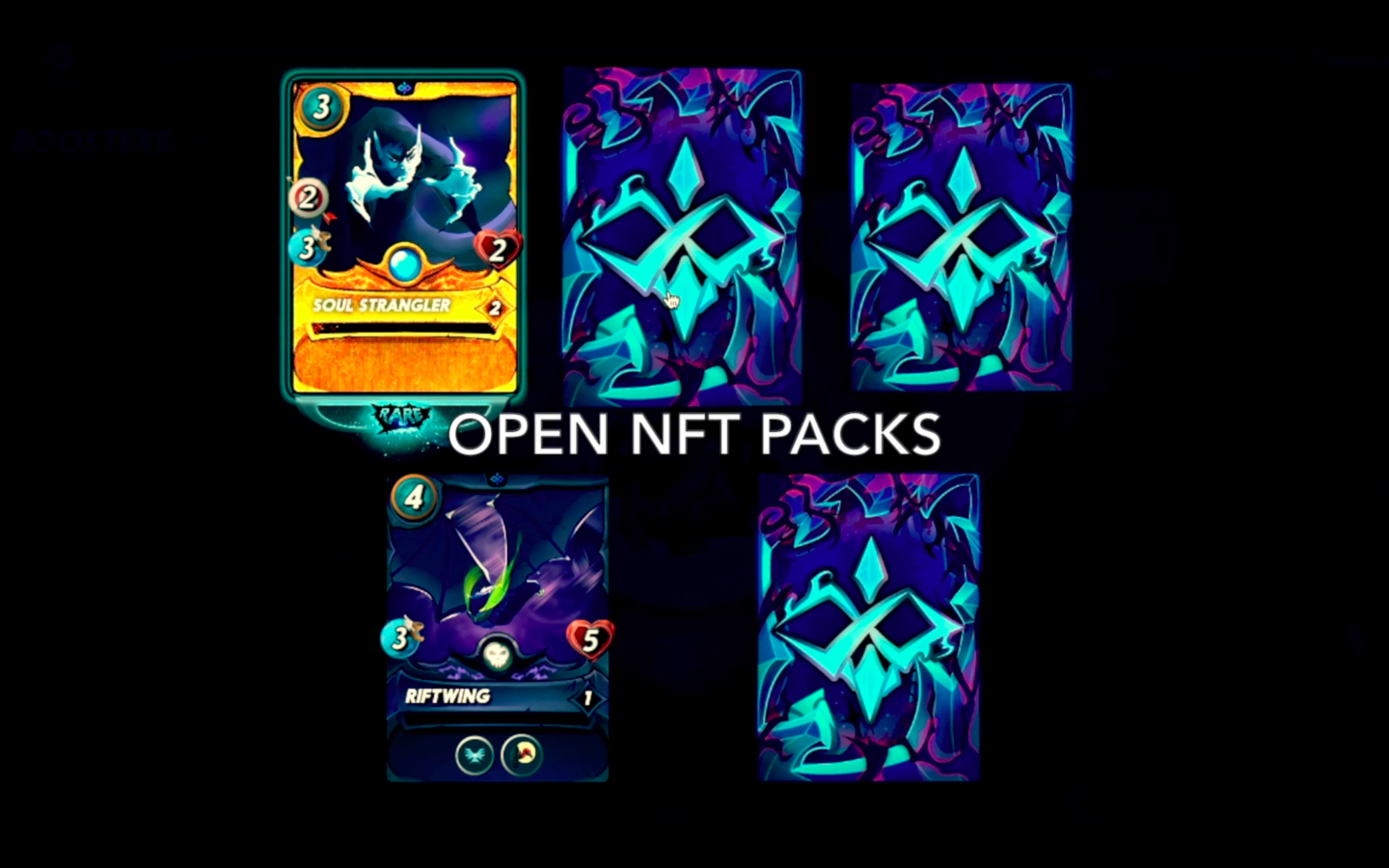 But what can you find in the packs? Firstly I recorded every element that you could find in a pack, but it was a low-quality video, super accelerated, boring, and "useless" because it slowed down the "story" and the viewer couldn't actually see anything...
So I searched in the "free-dividers-logos-gifs" Discord Tread in the Splinterlands Discord Channel and I found this amazing job by @kyo-gaming, it was perfect to introduce the elements without slowing the video down and leaving a certain mystery to it: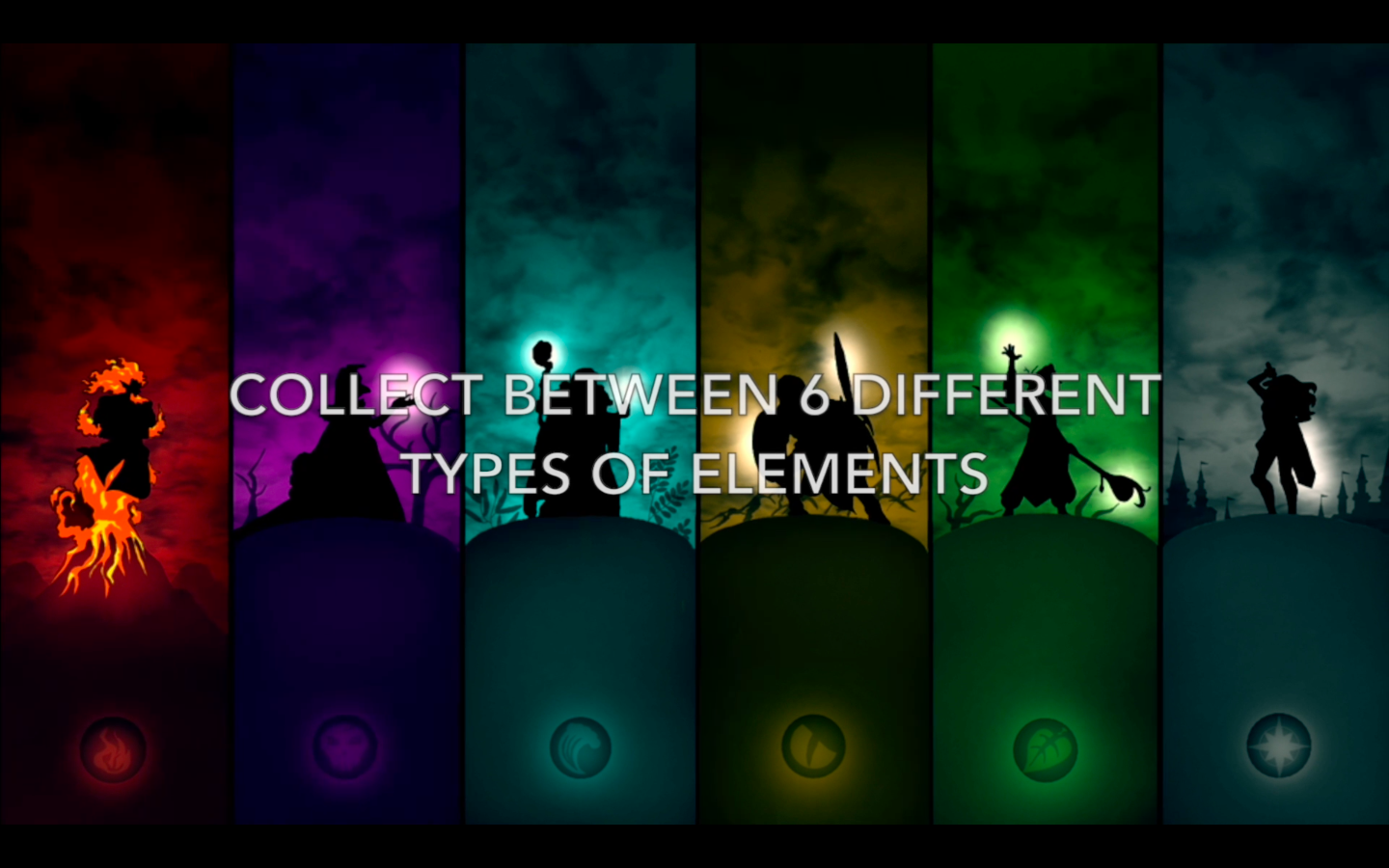 So, now the viewer knows that they can find different types of cards, in packs and that they are NFTs.
If you are a Splinterlands player, you should start to recognize the game only by reading these words.
Now I introduced the Cards, the variety, and that these Cards are NFTs...but what are these Cards? How can I use them? And why should I spend on these Cards?
Obviously, I introduced the game itself: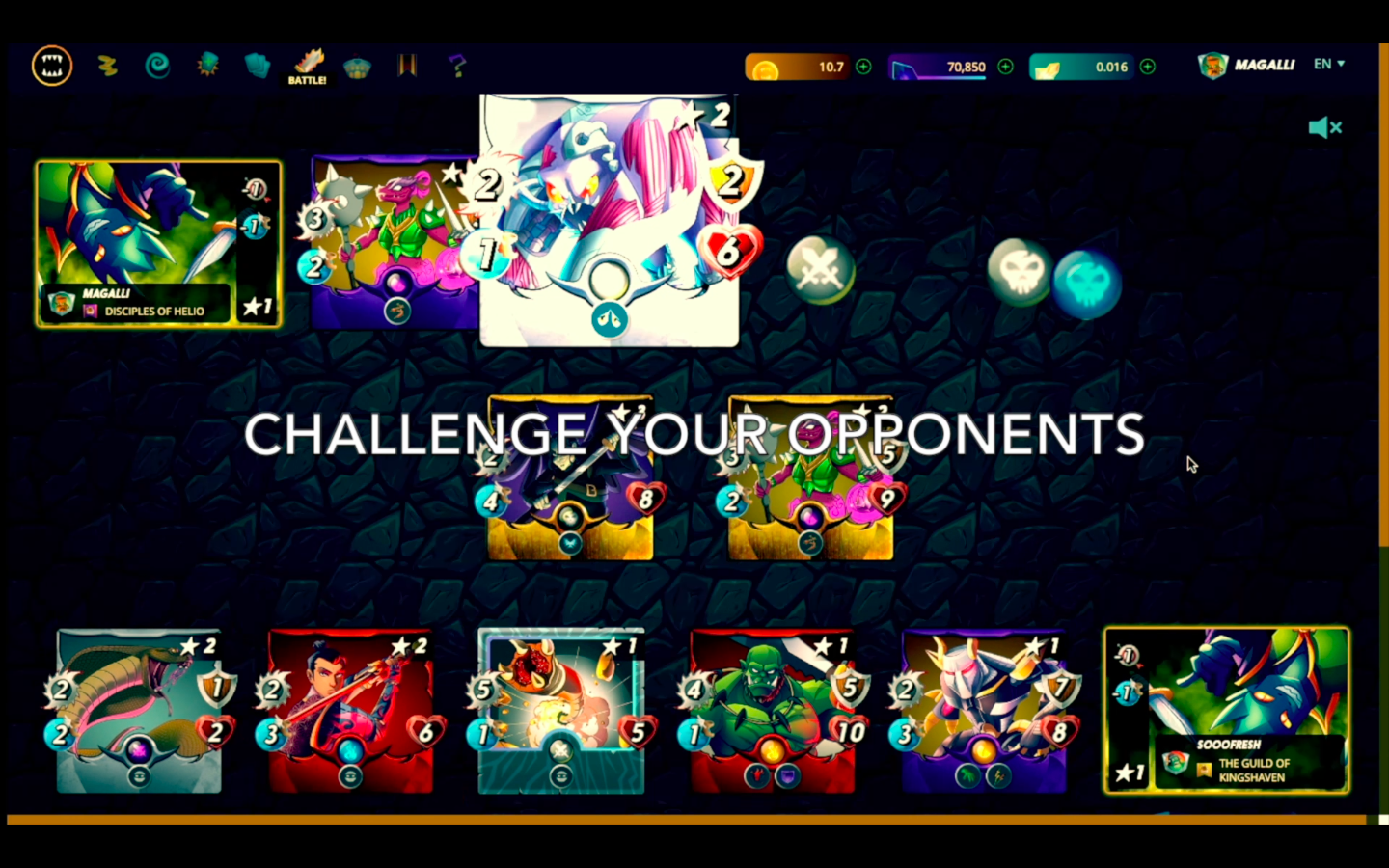 I chose a battle with a lot of Monsters and I accelerated it, just to give more movement to the video, in this case, it is not important to show the exact battling style but it is important to show the viewer that you can actually use the cards and how.
I used 3 simple phrases to summarize the utility of battling:
-Challenge your opponents meaning you battle against people, and it is not a passive game.
-Win the battles means, well, that you have to win, to compete.
-Gain daily and seasonal rewards this simple phrase gives the viewer a lot of info, because now they know that if they win battles they will Gain Rewards and that these rewards are Daily and Seasonal, and for someone who likes cards games Seasonal means competition, leaderboards and it brings more interest.
After showing the battle I put a "controversial" recorded video, I'm writing controversial because it could appear useless and slow down the whole video's flow, but in my opinion, it was important to lose 2/3 seconds to show that the Cards' system is sustainable and how.
I explained with two phrases how to Burn Supply, two words that every crypto addict loves, even if it is less interesting for a "simple" player who's not interested in Cryptos.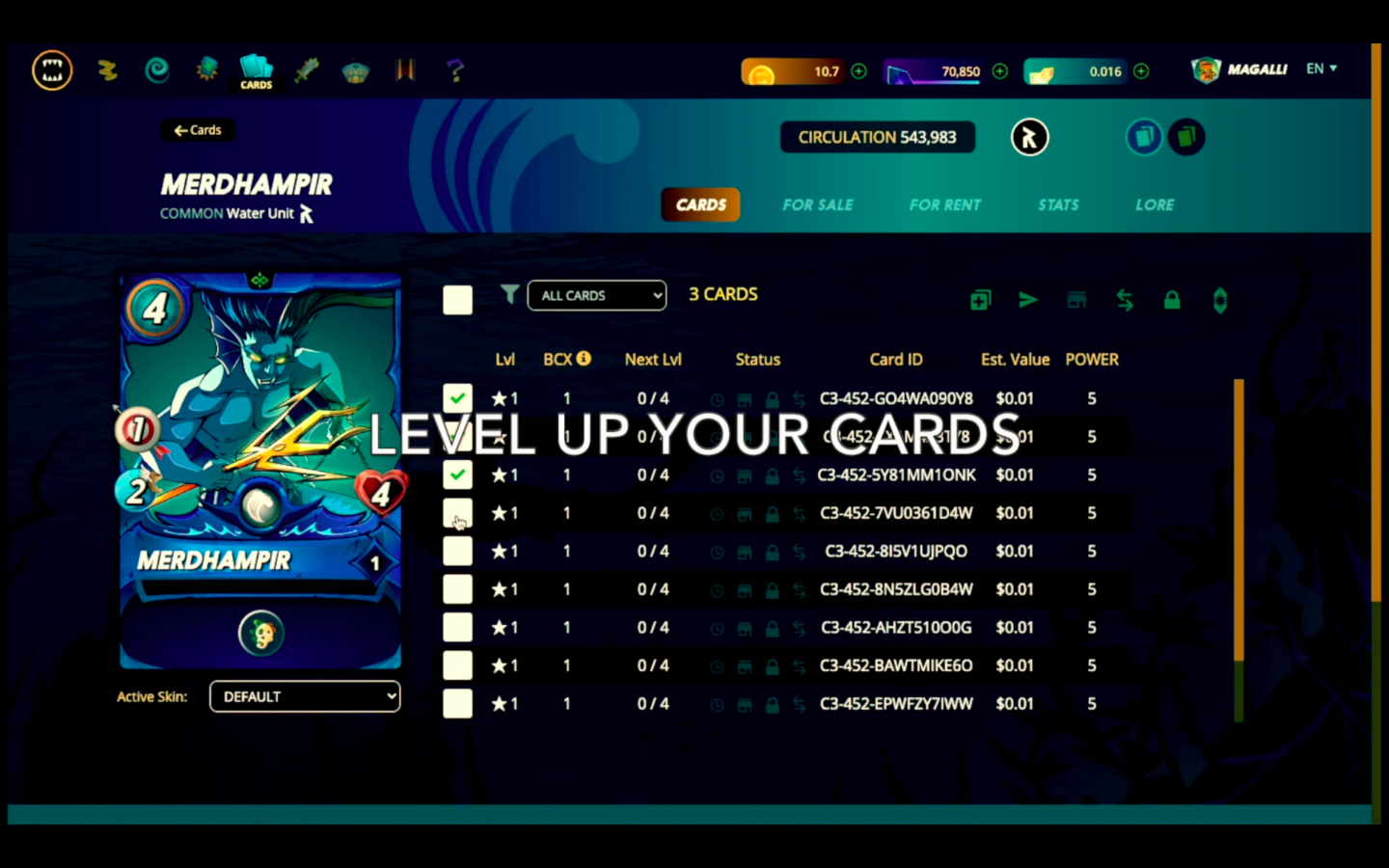 Showing how to level up cards, shows (with a second phrase) that you can burn total supply every time you advance in the game, simple.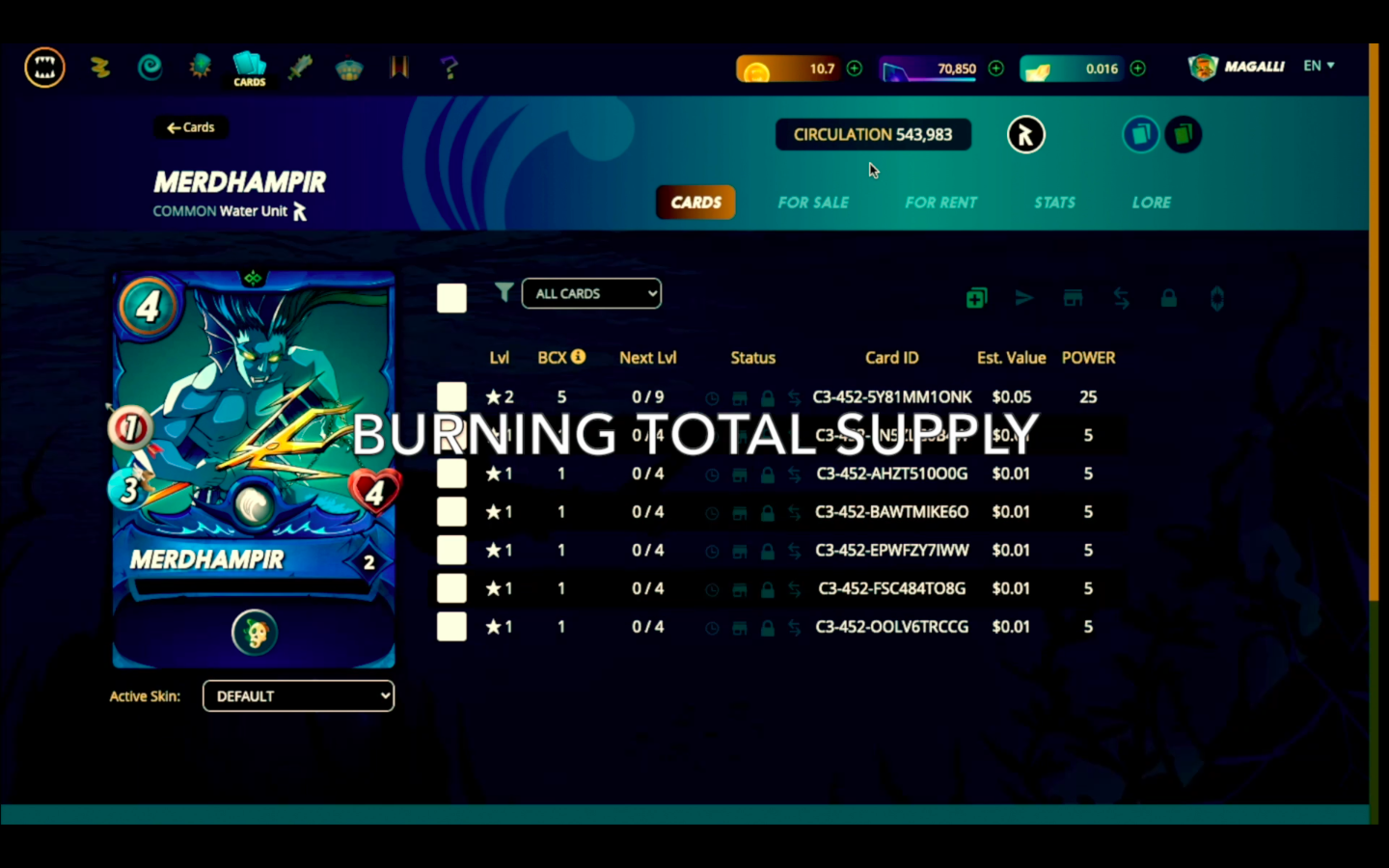 So after introducing all the game features, a potential gamer would start to think about how to compete and how to win..because buying packs to find random cards is funny but not really strategic, so I introduced the market, using another recorded and accelerated video that shows the phrase: "Buy, Sell or Rent cards anytime in the in-game market".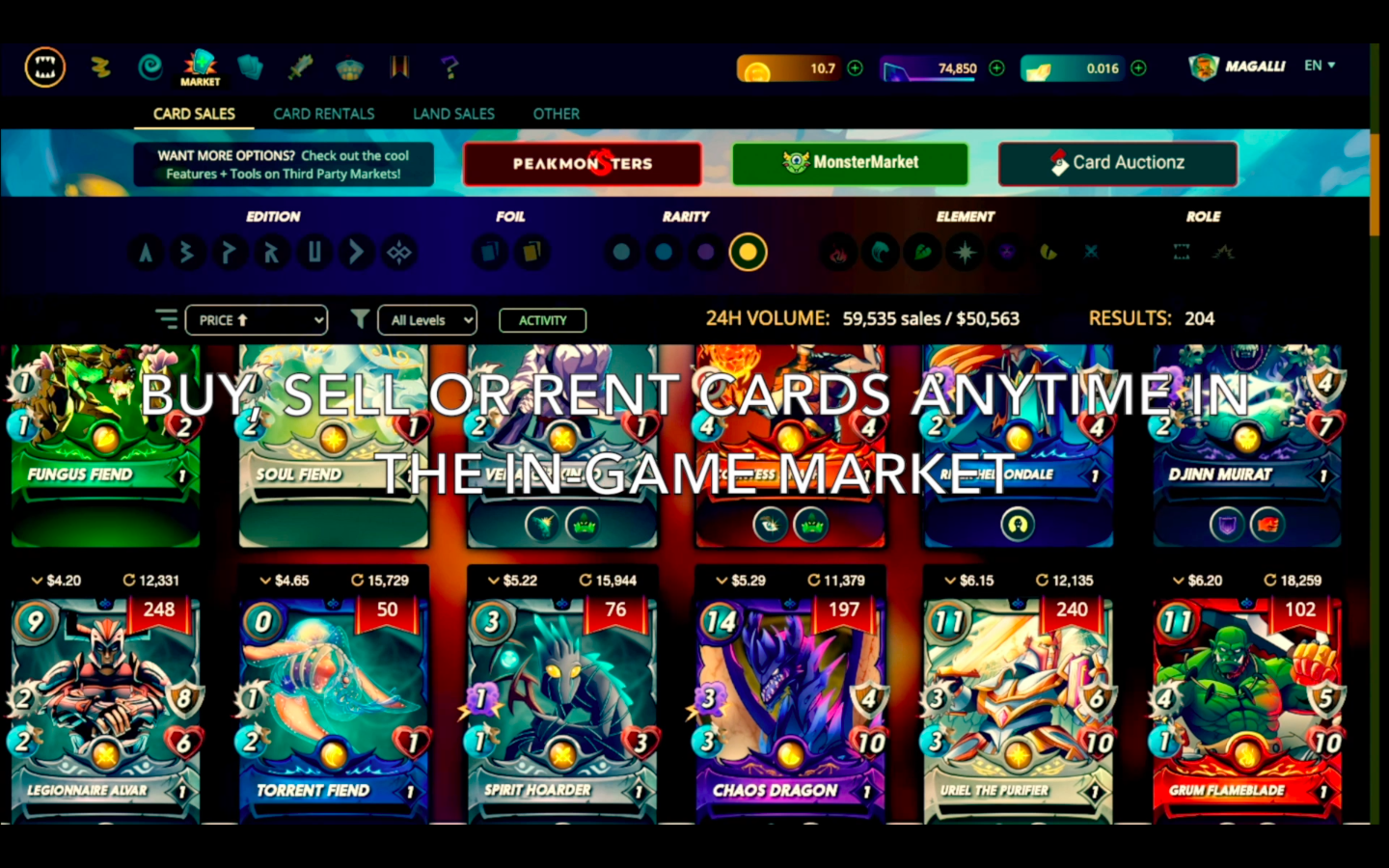 With this phrase, I explain what you can do with the Cards, when, and where.
Finally, I ended the video with two forms, the first one is something that I think is really important to highlight because having active Support every time you need it, that answers fast and kindly is really awesome.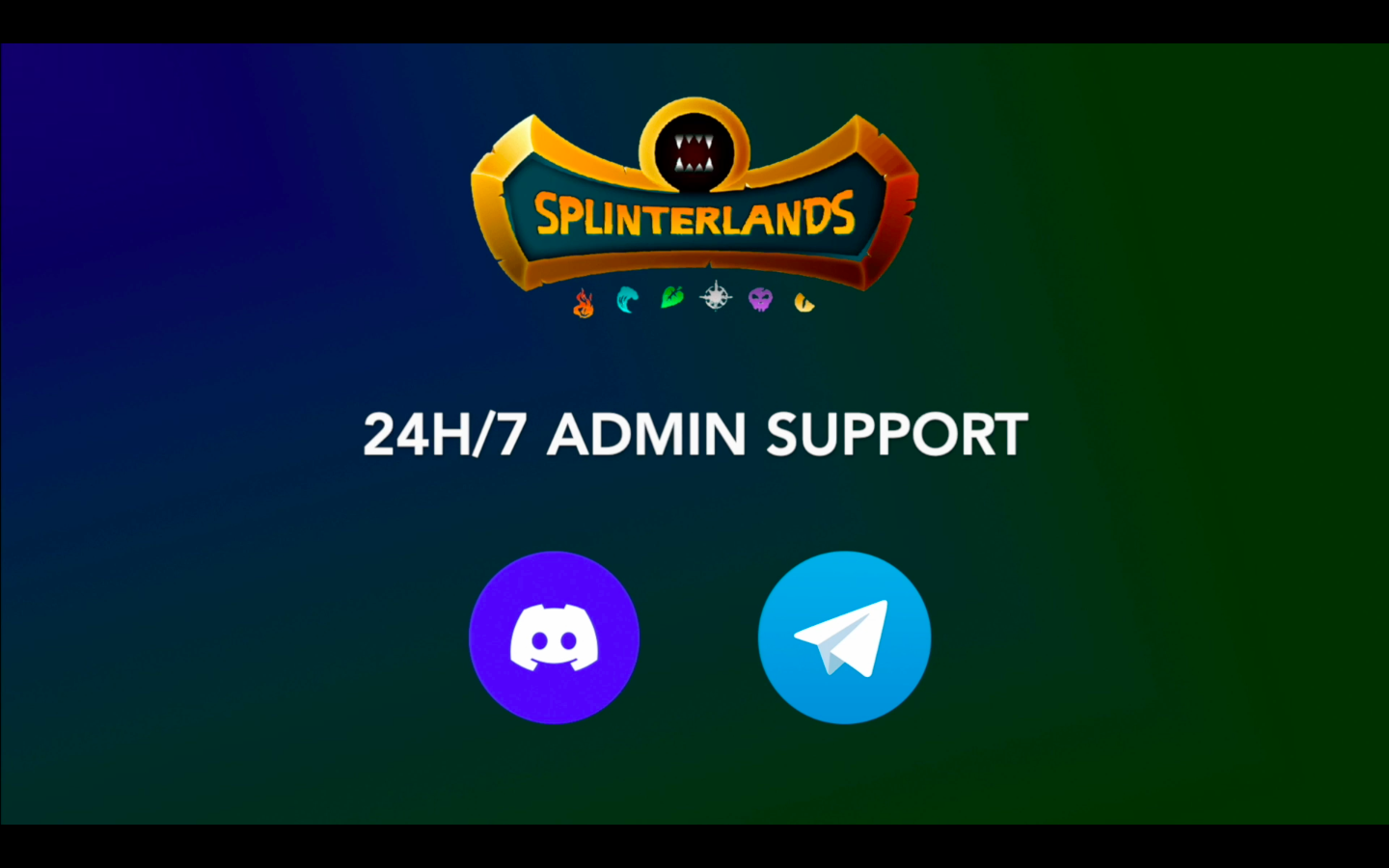 And the last image is obviously a classic and simple "call to action":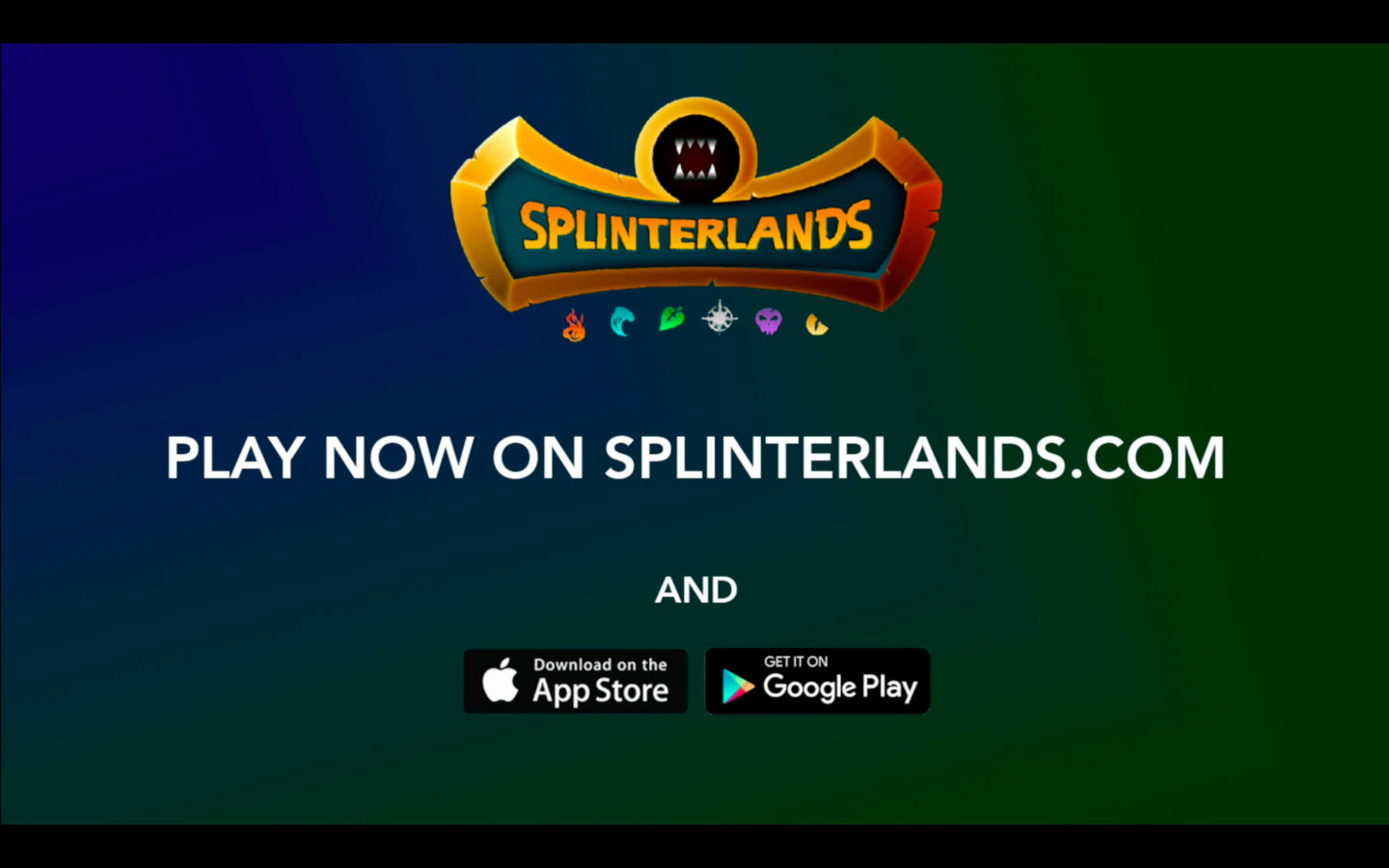 Please note: I didn't talk or have a voiceover in the video because Ads are generally muted and it is more important to write the things that you want to highlight for the public.
Well this presentation is over, I really hope you liked it, if you want to participate in the Contest, watch the full video and/or Upvote my work, you can find everything HERE
Best Regards,
Magalli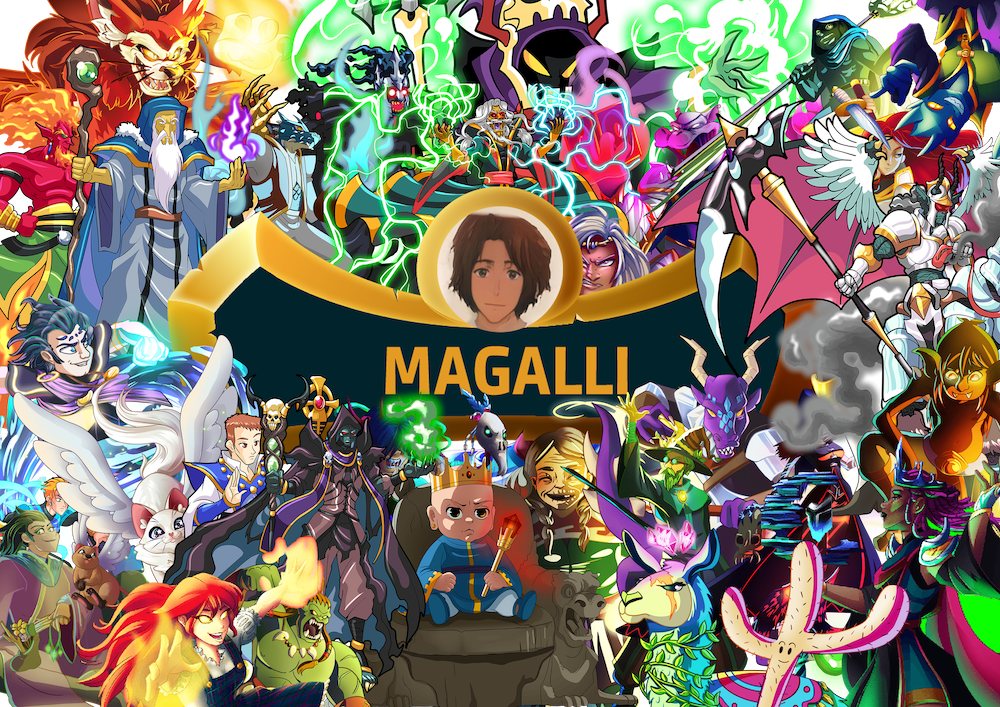 P.S. my referral link: https://splinterlands.com?ref=magalli
Posted using Splintertalk
---
---