It's Back: SPT Burn Post Week Twenty-One
This Weeks Burn

(All Liquid SPT Burned)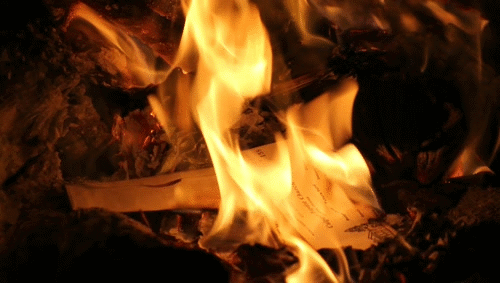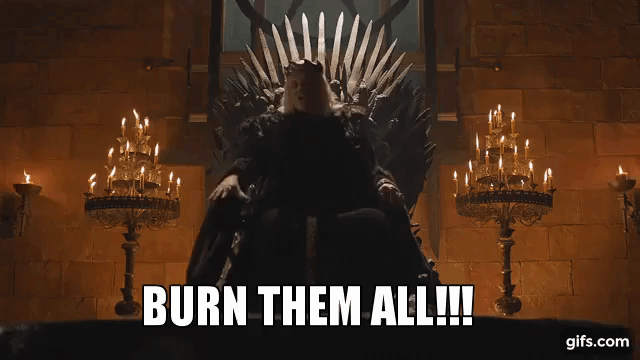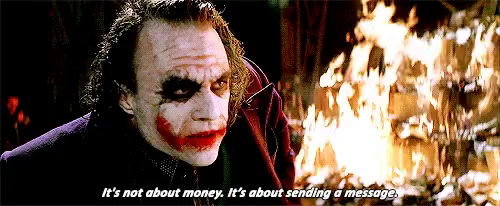 Welcome to our 21st week of the ongoing SPT burn. As always we will be burning the liquid SPT this post earns. Week twenty had two burn posts that generated a total of 2,371 SPT. Curators shared 1,186* SPT. The remaining SPT 1,185* will be burned. As noted last month we will be creating the SPT Burn Post roughly Once a month. We might reconsider doing them more frequently once/if we see more support for the initiative. As already noted last month we had two burn posts. One was created on the @rentmoney blog and the other here on the @monstercrusher blog. SPT totals were combined and the author share of both posts will now be sent to be burned using the promote option. Burning them this way will give more exposure to our Monthly* burn post as it will put the burn post in the promote section. You might be asking yourself (Self: Why is @monstercrusher burning SPT?). The Answer: Burning SPT helps all holders of the token. The less of something available the more valuable it can potentially be. Burning SPT means the SPT that got burned is no longer tradable and out of circulation. Help bring value to SPT by smashing that upvote button.
Recent SPT Trade History Hive-Engine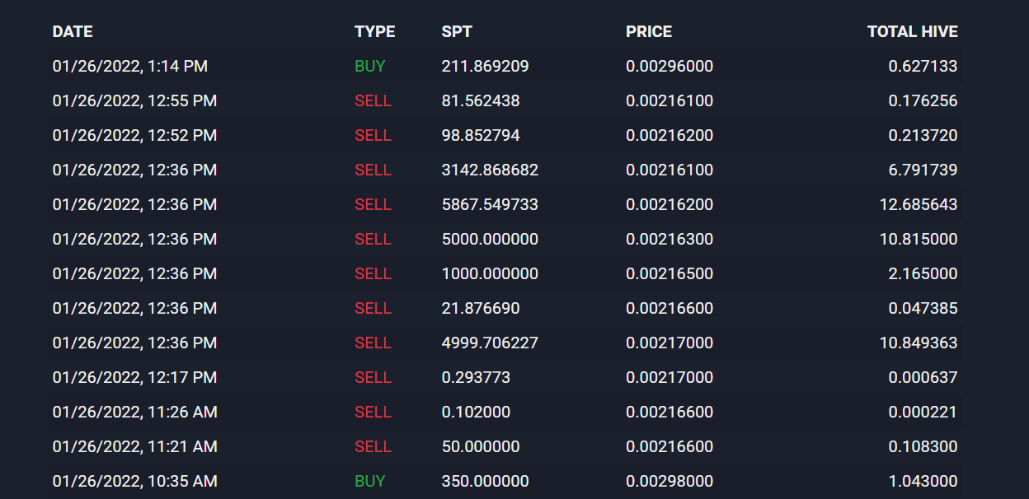 ---
Click Below Link To Visit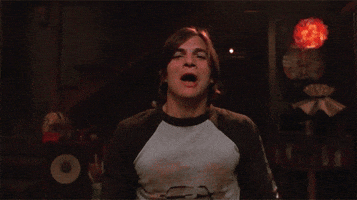 ---
What Is SplinterTalk?
Splintertalk is the social platform that was created for Splinterlands players. For sharing Splinterlands content. You can earn rewards in the form of SPT tokens on the Splintertalk site! SPT tokens can be traded on the Hive-Engine exchange or staked to increase SPT Power which allows you to reward the content of others!
Splinterlands is an online blockchain game built on the Hive Network. It utilizes NFT's for game play. These NFT's and other in game assets are tradable and have real monetary value. Click here to play or to invest in Splinterlands. Play for free or pay $10 usd and start earning today!


What Do You Mean By Liquid SPT?
Liquid SPT is the authors share of the earned SPT rewards a post generates. This means you as curators will still earn your share of curation rewards when you upvote. I as the author of this topic will send my share (the Authors share) of SPT earnings this post generates to be burned.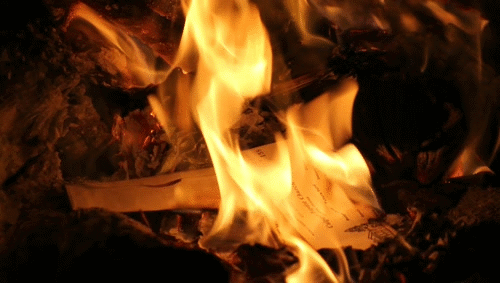 SPT Burned To Date
Watch A Splinterlands Battle Below
https://splinterlands.com?p=battle&id=d357a771c40fe8d5d7e3fe18b8c6ecd0c6b337b8&ref=rentmoney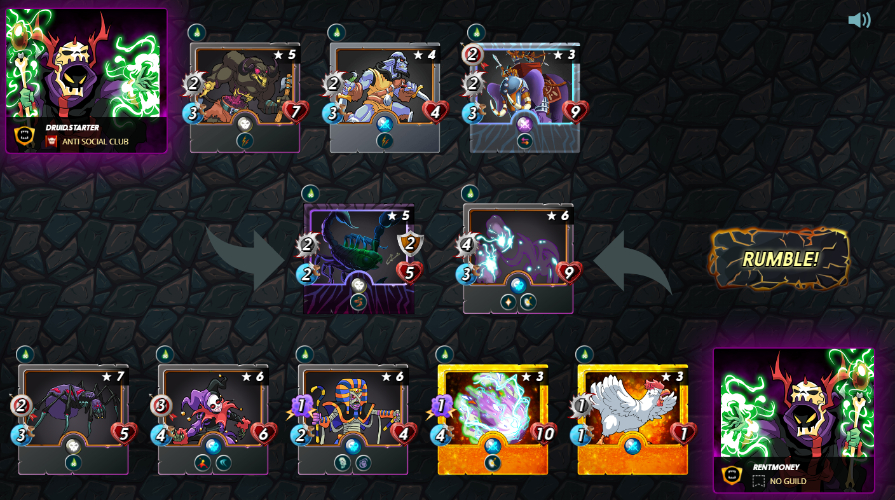 ---
---