My 🚴cycling 🚵target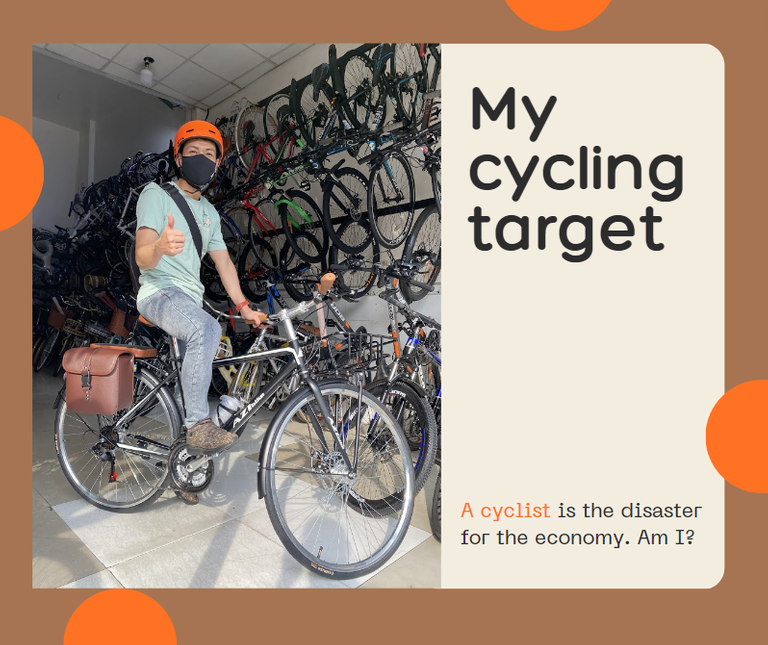 I used to run a lot. However, my ankles and toes get gout pain from the high uric acid in my blood. At the beginning, I didn't know it was gout pain, even I went to several hospitals to do the check but I didn't test the blood. I always thought my ankles got injuries because of running.
During the Covid lockdown, I couldn't run anymore but the pain still happened then I started to figure out the gout pain 😵
While taking the gout treatment, cycling is a good option because my ankles and toes don't need to move a lot. So I decided to buy a bicycle with the below concepts
I will ride to work to save the time
I only buy a bicycle at an affordable price because I only use it in the city. Touring is an option
Finally, I could find the bike in the above picture which costs me $176 for the bike and its accessories at the end of Jan 2023.
---
Now, it comes to the main part of this post, setting the cycling target.
Normally, I ride a motorbike to work.
Now, I ride a bike to work. So I want to use the saving from gasoline to cover my spending to buy this bike.
My motorbike 🏍️ consumes 1L of gasoline for each 40km
Gasoline price is $1/L in Vietnam
So my cycling target with this buy = 176 * 40 = 7040 km
I only count the riding distance when I ride to work. Other cycling activities will not be counted in this target.
---
After 2 months, I already rode ~400km. With this rate, I'm able to complete my target in 3 years.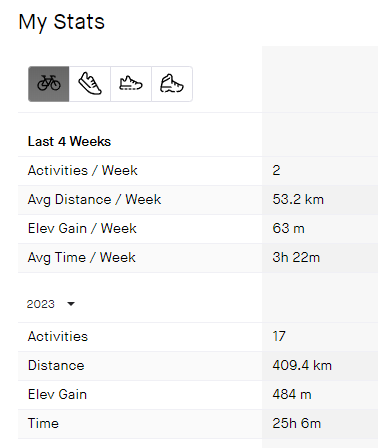 Am I a cyclist now? 🚴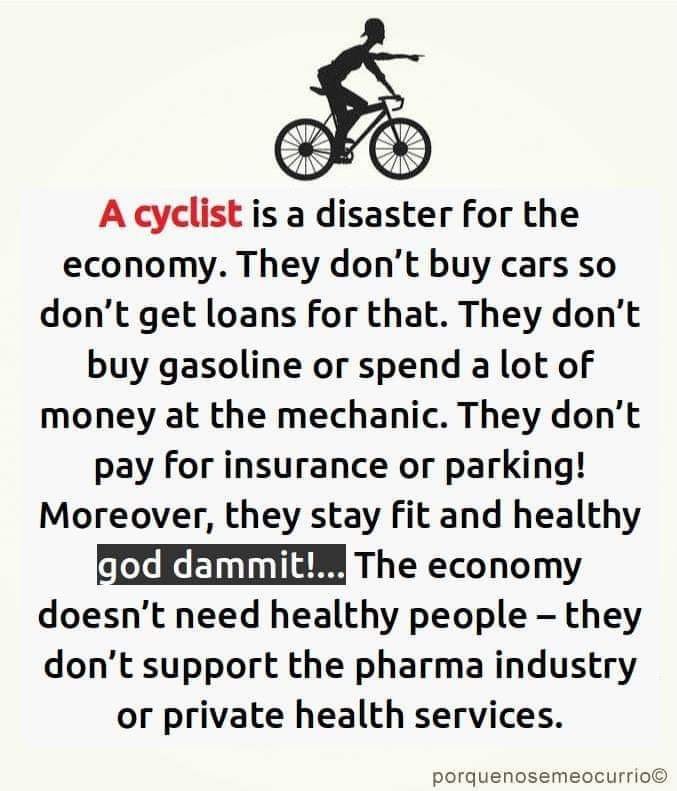 (Collect from internet)
---
---