I am here for the love of memes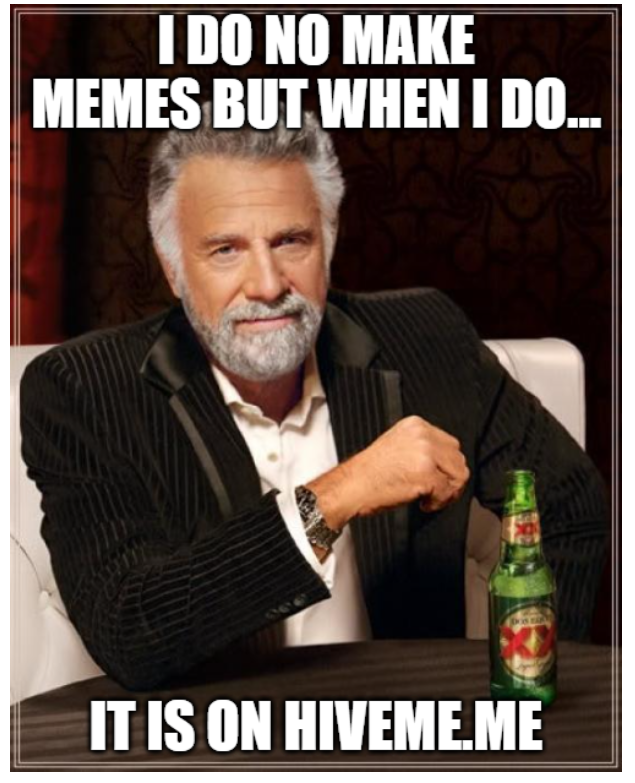 Memes are a potent tool
They say a lot with a few words.
Some people thing it is a spam but making memes is an art. At least that is what I think.
Maybe I am biased because I make memes and like to share the ones that I create.
spare a thought
spare a thought for the time that goes and the thinking behind the thinking process.
That is why I am here showing my love, support and solidarity for other meme creators.
it is all about taking a break
Making memes helps me take a break from the mundane and try to see things afresh from a different perspective.
Or poke fun and sometime making it bearable if it cannot be changed.
As they say if you cannot cure it endure it. A meme or bunch of them makes it possible for me to survive life and live another day.
Posted using MemeHive
---
---