GUIDE: How To MEME!

Making a MEME is easy but making a hive meme post is not!
---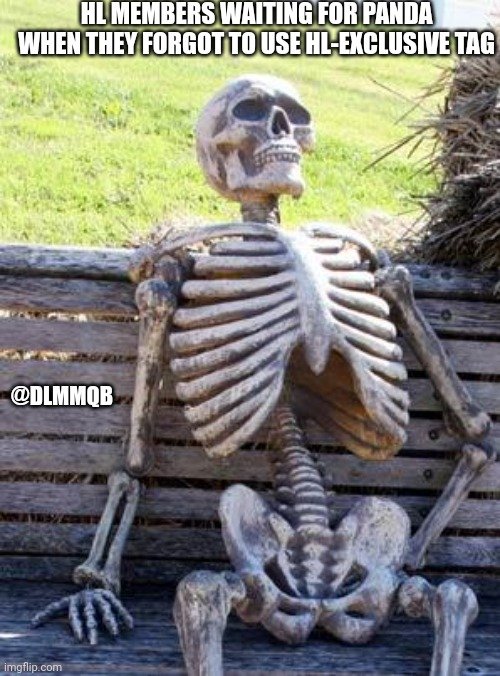 ---
Marketing your MEME:
Tag:
Did you know some people actually miss the meme tag in a meme post? Yes, curators actually search for this tag. Meme tag is backed by hive engine meme token.

Did you know when we upvote with hivepower and meme tag is not used then meme token upvote will not trigger? So for that reason, people who are heavily invested in meme token will curate meme tag to gain meme token curation rewards and you will gain meme author rewards.
I simply delegate my meme token to cartel's account @meme-curator and get returns in meme token without a need to manage tags exclusively. This way I can enjoy juicy rewards and diversify my portfolio.
MEME.BOT:
You might notice @meme.bot but ever wondered how you can feed your memes to @meme.bot?
There are two ways to do it.
Simply post in memehive community. What if I wanna post in HiveLearners on Sunday contest dlmmqb? Then you can use "hive-104024" which is a tag of memehive community and bot will come to fetch your memes too! Also, you can mint your memes as meme token use-case. See Free Marketing!
Note: @meme.bot only picks first image of post. Please make sure first image is a meme
Frontend:
You can promote your meme post on different frontends by burning different token. For Example on peakd you have to burn hive to run ad. But on ecency it's very easy and you can use ecency points to run ads which you can earn in a lot of ways. One of which is using ecency frontend.
Sharing:
Sharing your post in proper places is very important. You can share your post in lolz, memehive discord, and also on your Twitter for posh earnings. Also, don't forget underrated Reddit. If it's a #creative-sunday post then in HL discord also.
HiveLearners:
Every Sunday in HiveLearners community we have #creative-sunday and you can share your memes with us in #creative-sunday. Remember that #hl-exclusive tag is for exclusive prompt blogs but This blog is the only exception where #hl-exclusive will be legally allowed without breaking any community rules.
Yup, I am not just going to bore you with a guide but I have memes for you related to #hl-exclusive tag!
How to write a good MEME Post!
All You need to do is dump all your memes like this (actual guide after bad example with comparing):
---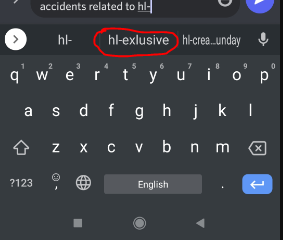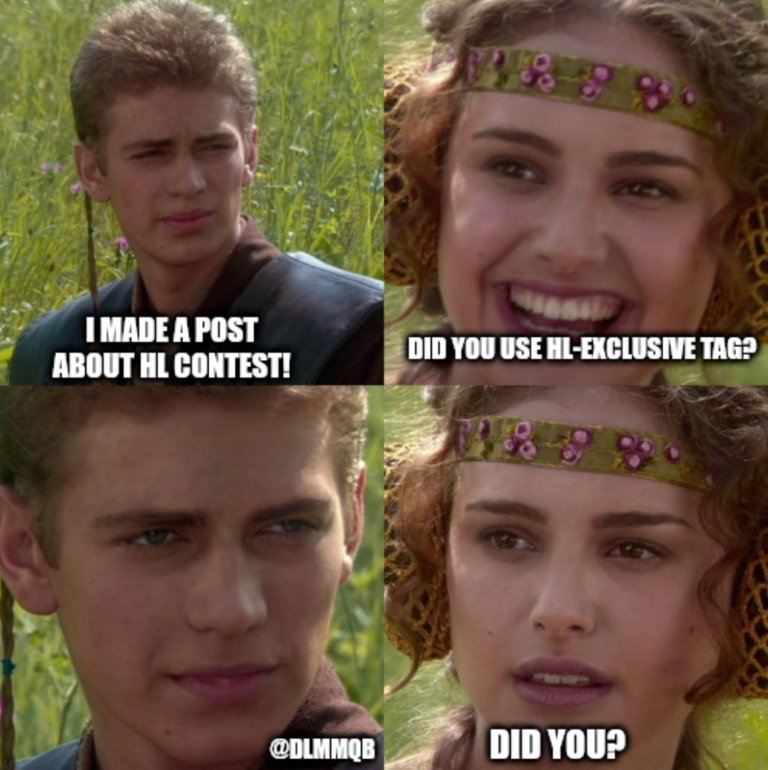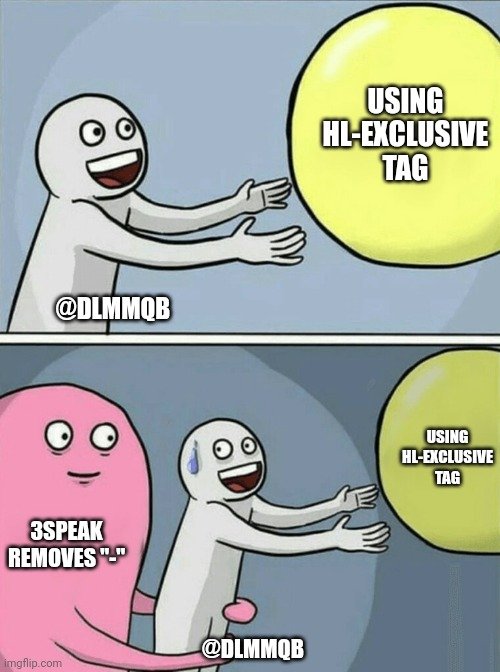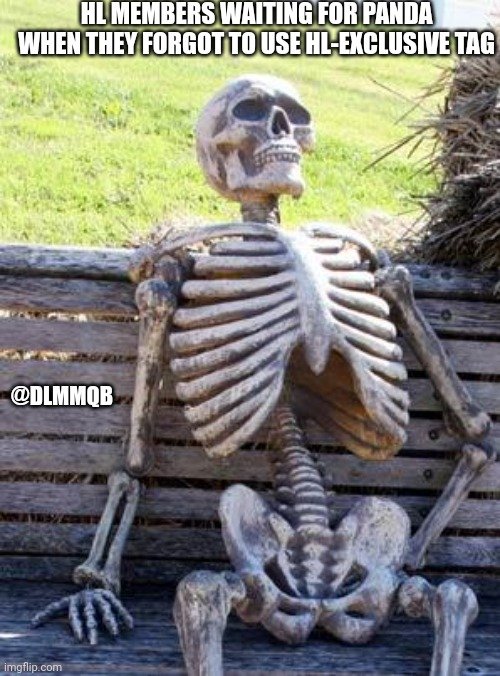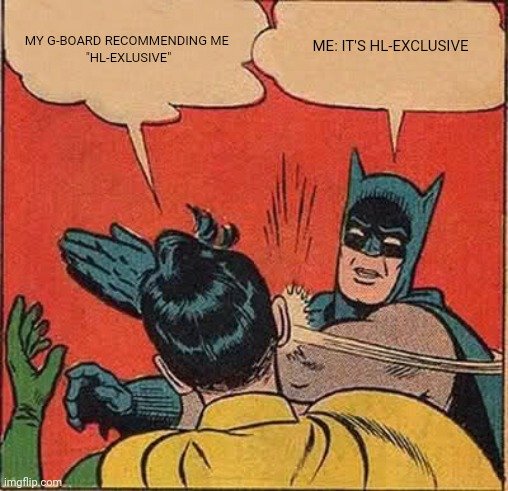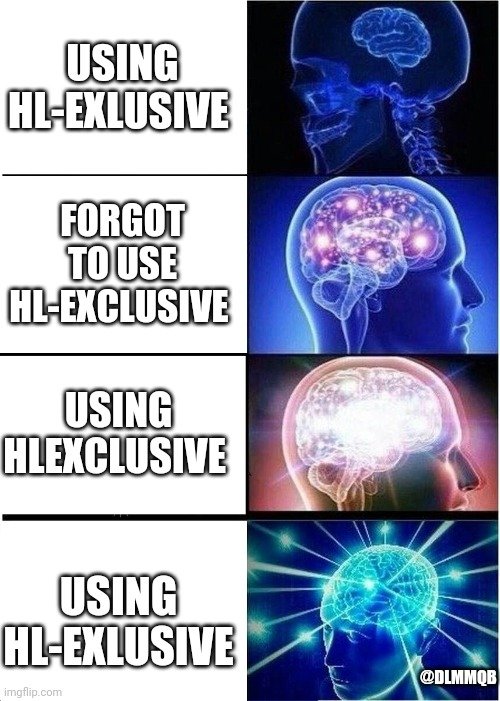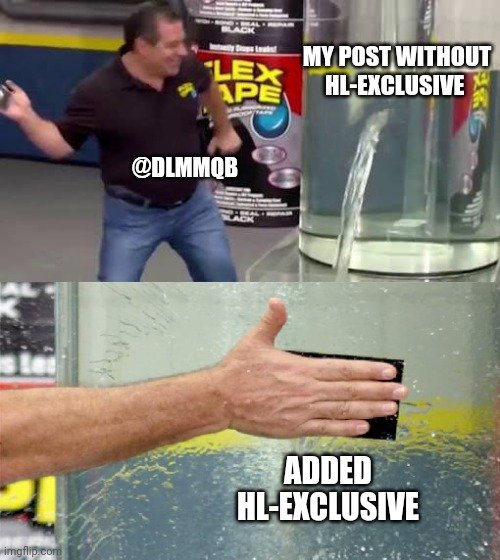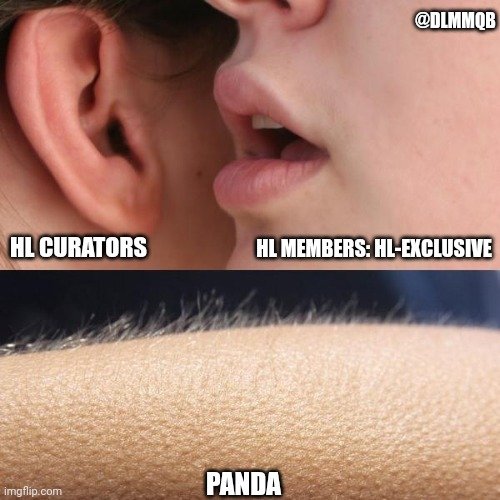 ---
A good meme post has meme tag, hive-104024, and other related or general tribe tags.

A good meme post has 3 to 5 memes per post (It's my point of view based on my experience).

A good post has 300-500 words. Meme post is not an exception. Try to explain each meme in 100-200 words. This is important as many curation trails have rules. In one of the curation trails, I know the rule is 200 words even if it's a video post. In HL rule is 300 words so follow 100-200 words rule to gain maximum curations.

Some curation trails and communities has rule of free to use images only. All memes fall under cc 3.0 but still it's better to use meme generator sites (never make a meme on paid images especially like stock images). A best practice is to link to the meme template giving curators a peace of mind that memes are made by you. Otherwise just leaving a watermark of meme site will also do the trick!
Conclusion:
I hope this guide will help all the memers of Hive to earn Higher rewards and gain more visibility. Let's make new friends while laughing on MEMES.
Let me know your feedback about what you learned from this post!
---
---