It's time to Award our TERRA-rists of the Week with the Most Firepower! - ⚔️💣 Henthusiasts, Let's Raid Terracore! #5 💣⚔️
What's up Henthusiasts! 🤗
It's finally time to award our TERRA-rists with the Most Firepower who raided Terracore during the event! 😎🎉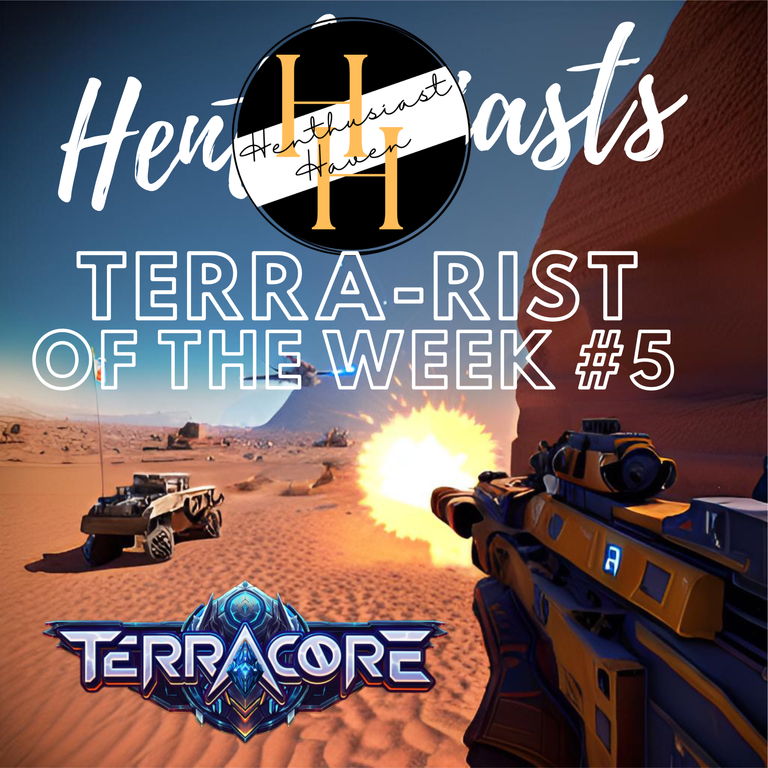 First of all, I want to thank our Henthusiasts for the support and also participation during this event. Without you guys, all of this won't be possible. Especially to our Terra-rists that participated this week. And also, I want to apologize for this late post and announcement of winners.
POST ENTRIES
BONUS ENTRIES
| TERRA-rist | Donation | Equivalent Entries |
| --- | --- | --- |
| @lolxsbudoy | 1000 SCRAP | 10 |
There are a total of 17 Entries, which will share the reward pool of 50000 HH Tokens. This means that each entry gets...
2,941.17647058 HH Tokens! 🥳🎉
Below is their share of the Reward Pool.
---
Now for the Main Event!
Who among them is our TERRA-rist with the Most Firepower of the Week!
****** DRUM ROLLS ******
****** DRUM ROLLS ******
🏅1st Place - @mickvir WINS 7500 HH and 100 SCRAP🎉
🏅2nd Place - @balvinder294 WINS 6000 HH and 80 SCRAP🎉
🏅3rd Place - @frugal-fun WINS 5000 HH and 60 SCRAP🎉
🏅4th Place - @lolxsbudoy WINS 4000 HH and 40 SCRAP🎉
🏅5th Place - NO ONE WINS 2500 HH and 20 SCRAP🎉
---
🥳🎉 CONGRATULATIONS TERRA-RISTS! 🎉🥳
Rewards will be sent within 24 Hours. With regards to the newly passed proposal, instead of looking for sponsors, we will add a new rule to gain more entries in the activity which is through donations.
DONATE TO GAIN ENTRIES:
1 Entry for every 100 Scraps Donated to the Prize Pool
1 Entry for Every 5000 HH Donated to the Prize Pool
We greatly appreciate @lolxsbudoy for donating 1000 Scraps to the reward pool, which we will add 500 Scraps to the Participation Reward Pool and 500 Scraps to the Leaderboard Reward Pool distributed as follows:
1st - 150 SCRAP
2nd - 125 SCRAP
3rd - 100 SCRAP
4th - 75 SCRAP
5th - 50 SCRAP
We hope that you join the 6th Terracore raid event starting next next week after the Golem Overlord Bounty Hunting Event.💣🔥

ABOUT HH GUILD:
Henthusiast Haven Guild (HH Guild) is founded as a decentralized autonomous organization in the Philippines that focuses on building a cooperative environment for everyone, including investors, gamers, content creators, developers and others, to gather and create wealth together in the Metaverse. HH Guild ought to invest on different assets from profitable platforms, projects, blockchain games and NFTs, in order to have the guild members, especially those who are still novice in the blockchain space, a backer to push them towards their goals in the metaverse. HH Guild also aims to create a virtual economy that incorporates the real world economy by maximizing its assets and profits for faster progression of its goals.
DON'T FORGET to FOLLOW our Social Media:
📌Twitter
📌Instagram
📌Facebook
JOIN US:
📌Guild Member Registration is NOW OPEN! 😎
📌Henthusiast Haven Community
📌HHG Discord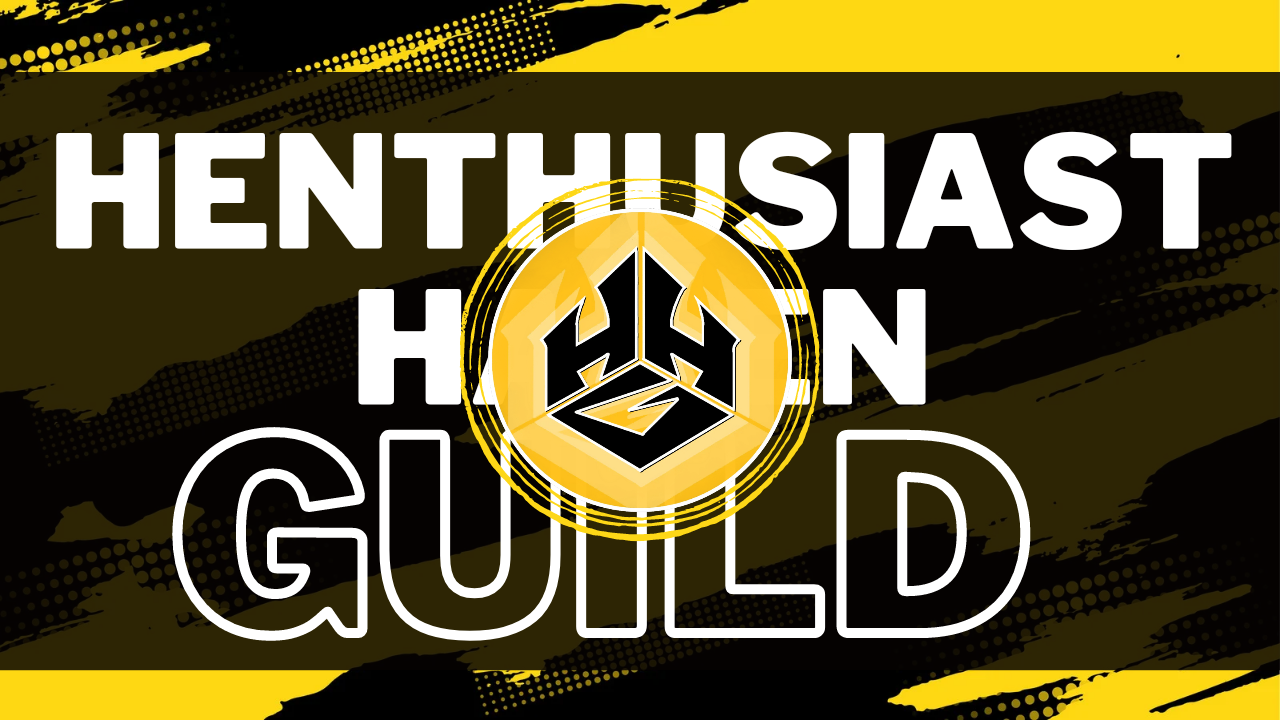 ---
---