Justin Sun Charged by the SEC
Remember the guy that took over Steemit and due to his hostile takeover Hive forked from that other blockchain?
Is this the way the SEC says "Happy belated birthday, Hive blockchain!"? For my birthday in July I want them to charge Richard Heart so the HEX Ponzi scheme with extra steps can finally be over.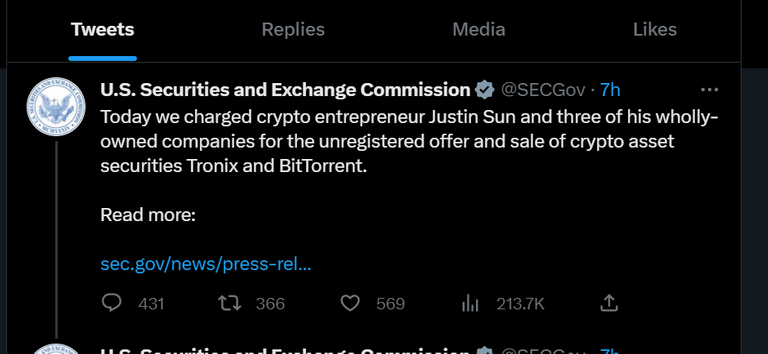 Image Source: https://twitter.com/SECGov/status/1638634332242980864
Speaking of BitTorrent if the SEC wants to include the guest blog @justinsunsteemit posted to my main @holovision account last April 1st, "Justin Sun's Guide to Becoming an Arms Dealer Using Blockchain Technology", please feel free to do so. @justinsunsteemit is very candid about BitTorrent token in that post.
I guess there needs to be a new economic model for pirating 3D printed guns on BitTorrent now. Unless Justin Sun pays a huge fine and registers BitTorrent token I guess.
---
---