Powering Up Ten (10) Hive To Add Additional Hive Power

Powering up to have moar power, give / earn share moar curating.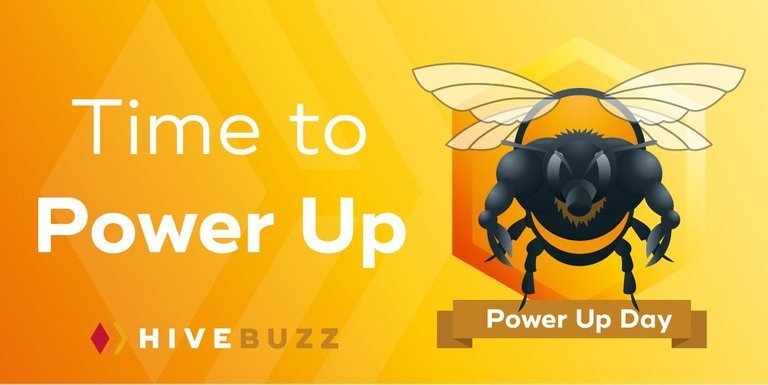 source
Powering Up in spirit of Hive Power Up day! Although I power down as well. Also lease Hive Power (HP). Kind of a weird strategy. Want and need Hive Power (HP). While also wanting to balance things out with a falling price of $Hive. So therefore holding moar in HBD, less in HP, and leasing HP to ultimately grow and share moar HBD, Hive, and HP. This way my big amount of Hive Power (HP) is effectively a lot moar in Hive (value) than I really have. Making me feel bigger than I am and my account is. This also gives the image of my account being bigger and giving / sharing bigger / moar upvotes. Also allowing to be moar liquid to offer moar liquidity for the $PEPE token. To aim at being moar versatile and flexible.
This power up still grow my base Hive Power to be a little bigger and increase the Hive Power and upvote value just a little percentage.
Incorporate my own strategy feeling that Hive Power is important as well as Hive Power Up day. Suggest reading moar about this idea:
HPUD: Important For Hive's Future by @taskmaster4450
The importance of HPUD is not the contest and the ability to win prizes. It is the emphasis on the importance of staking the coin so as to increase one's influence. On a personal level this might not seem like much but, collectively, it can have an impact.
Proof of Hive Power Up (three hours after posting)
Feels Good Man!
notification list (comment to be added): @ganjafarmer
$PEPE Hive Engine - LeoDex - TribalDex
$PEPECASH Hive Engine - LeoDex - TribalDex
$RPEPE Hive Engine - LeoDex - TribalDex
Pepe Token Community Ecency - LeoFinance - PeakD
---
---