Faucet Crypto / FREE crypto / Giveaway 100 BoCrypto

Hello friends!
Faucet Crypto is site, where you can complete some tasks, and earn Coins, and that coins you can convert in crypto and send that crypto to your wallet.
I live in Serbia and many of tasks are blocked in my country, so i cant earn a lot coins, but in 2-3 days i can make 1 withdrow with my coins.
At moment i have armound 9k coins, and that is around 1300 satoshi BTC.
So right now i can withdrow BTC because minimal limit points for BTC is 8k i think.
You can withdrow random crypto.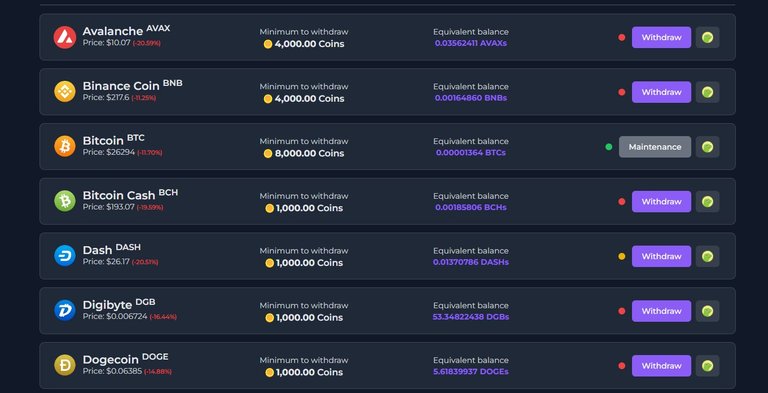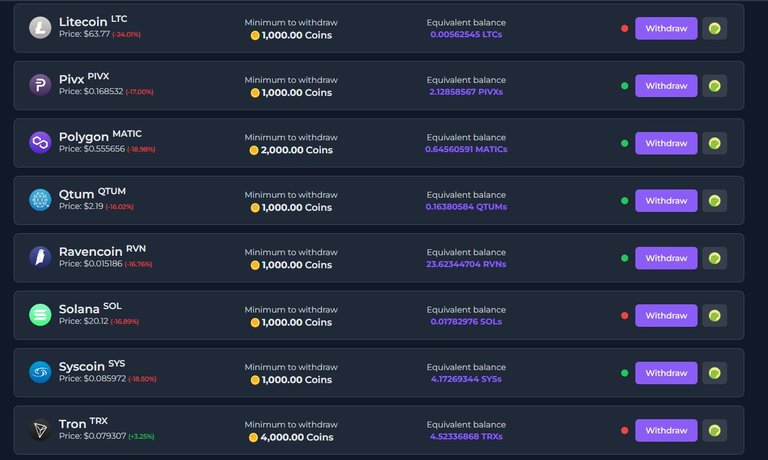 At moment i cant withdrow BTC because is maintenance mode.
So need to wait if i want get BTC. Also Red dot is empty, need to wait for refil that. Green dot is full so can withdrow. Yellow dot is near empty.
Also you need to pay little gas fee like 50 Coints i think.
Some crypto you can withdrow with 1000 Coins for some need more.
If you want to try site i can give you my refferal link:
If someone use my refferal link, and use site and make withdrow on wallet, Give me screenshut of withdrow and i will give you reward 1000 BoCrypto tokens on hive engine, and tell me did you like site or no. So you will get free crypto for test site :D if you like site you can continue to earn Coins and earn more crypto from that site.
I like site because i can withdrow crypto on my binance account, on other sites what i try i dont sucess, so for me this is best one faucet what i have at moment.
🍀🍀🎁 GIVEAWAY 🎁🍀🍀
PRIZE
100 BoCrypto
100 SBT
100 Sports
To participate in giveaway post in comments your hive username.
Good luck!
---
---