HH Guild Swimming in the Liquidity Pool - Weekly Update #4
🤗 Hello Henthusiast Haven Community! 🤗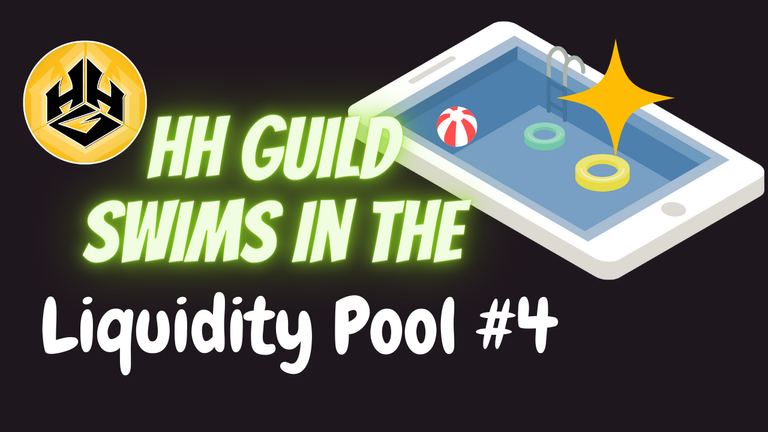 I hope you guys have a great day! In this post, we are here to update our community and guild members about the approved proposal by our HHG Stakeholders (DAO), which is to participate on the Liquidity Pools and create a weekly report about it. This is HH Guild Swimming in the Liquidity Pool - Weekly Update #4!

FYI - For you information!
An extract from Coindesk, about liquidity pools.
A liquidity pool is a digital pile of cryptocurrency locked in a smart contract. This results in creating liquidity for faster transactions. A major component of a liquidity pool are automated market makers (AMMs). An AMM is a protocol that uses liquidity pools to allow digital assets to be traded in an automated way rather than through a traditional market of buyers and sellers. Liquidity pools are designed to incentivize users of different crypto platforms, called liquidity providers (LPs). After a certain amount of time, LPs are rewarded with a fraction of fees and incentives, equivalent to the amount of liquidity they supplied, called liquidity provider tokens (LPTs).
---
HH Guild Swims in the Following Pools
With the NEWLY Addition of
Providing Liquidity on these liquidity pools helps support these projects and also earns us with rewards and fees. Among these LPs, the ATX:SWAP.HIVE LP has the greatest APR.
---
UPDATE!!!
As per the approved proposal, we will add liquidity to the 12 liquidity pools to an amount equivalent to:
SWAP.HIVE:FLUX = 200 SCRAP Weekly
SWAP.HIVE:SCRAP = 200 SCRAP Weekly
SCRAP:FLUX = 200 SCRAP Weekly
ATX:SWAP.HIVE = 1 ATX Weekly
SWAP.HIVE:THGAMING = 1000 THGAMING Weekly
PIMP:THGAMING = 1000 THGAMING Weekly
SWAP.HIVE:PIMP = 50 PIMP Weekly
STELLARUM:PIMP = 50 PIMP Weekly
MEME:LOLZ = 1000 MEME Weekly
SWAP.HIVE:MEME = 1000 MEME Weekly
MEME:FUN = 50 FUN Weekly
SPORTS:SWAP.HIVE = 5000 SPORTS Weekly
The first step we did to achieve our goal is to swap the tokens to their respective partners. After swapping the tokens, we now have the required tokens to provide liquidity. It's time to add them!
🎊 And WE ARE DONE providing liquidity!🎊
---
Here is our status for the week on the thirteen liquidity pools we participate in:
SWAP.HIVE:THGAMING POOL

SWAP.HIVE:PIMP POOL

SWAP.HIVE:FLUX POOL

STELLARUM:PIMP

SWAP.HIVE:SCRAP POOL

PIMP:THGAMING POOL

HHG:HH POOL

SCRAP:FLUX POOL

SPORTS:SWAP.HIVE POOL

MEME:LOLZ POOL

ATX:SWAP.HIVE POOL

SWAP.HIVE:MEME POOL

MEME:FUN POOL

That will be all for this weeks update! Thank you and Have a Great Day Henthusiasts! 🤗
---

ABOUT HH GUILD:
Henthusiast Haven Guild (HH Guild) is founded as a decentralized autonomous organization in the Philippines that focuses on building a cooperative environment for everyone, including investors, gamers, content creators, developers and others, to gather and create wealth together in the Metaverse. HH Guild ought to invest on different assets from profitable platforms, projects, blockchain games and NFTs, in order to have the guild members, especially those who are still novice in the blockchain space, a backer to push them towards their goals in the metaverse. HH Guild also aims to create a virtual economy that incorporates the real world economy by maximizing its assets and profits for faster progression of its goals.
DON'T FORGET to FOLLOW our Social Media:
📌Twitter
📌Instagram
📌Facebook
JOIN US:
📌Guild Member Registration is NOW OPEN! 😎
📌Henthusiast Haven Community
📌HHG Discord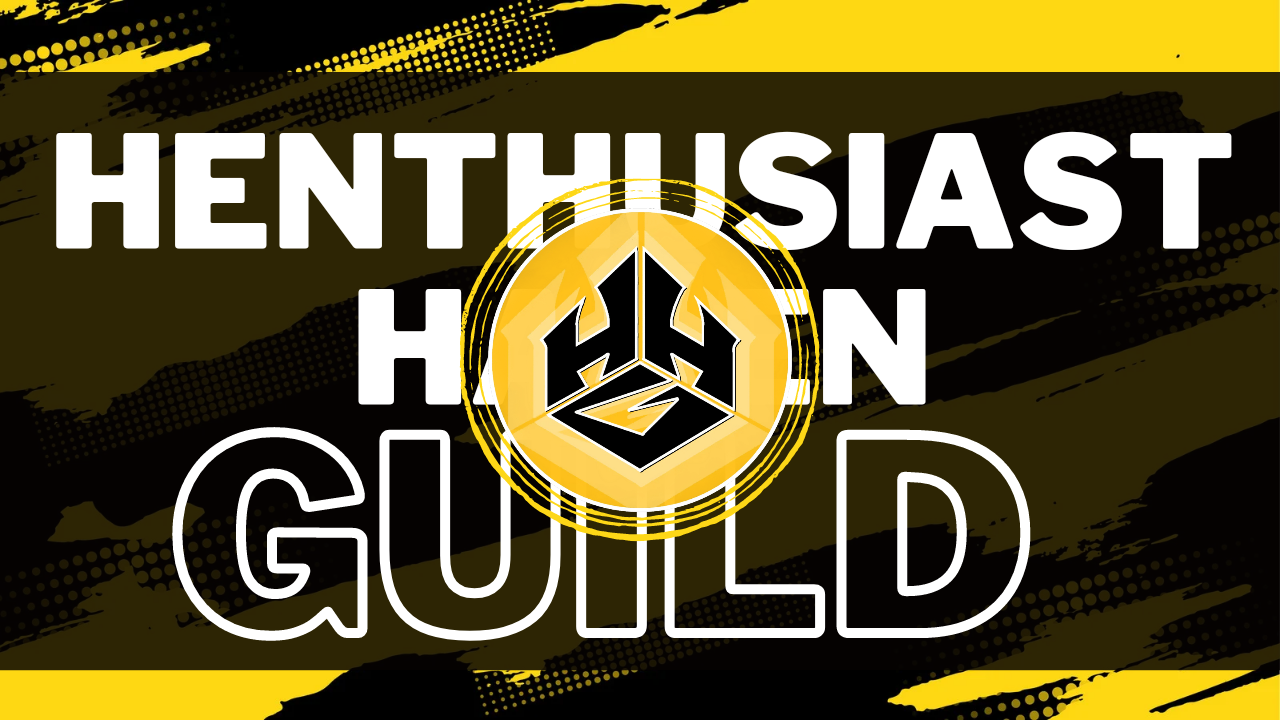 ---
---