MemeHive Contest: What Does Pepperidge Farm Remember?
It has been over a year since MemeHive held a meme contest. The last contest didn't go as well as hoped. Do you remember that contest? Don't worry if you don't remember. There's one commercial bakery that will always remember.
PEPPERIDGE FARM REMEMBERS
Knowyourmeme.com has a wiki entry for "Pepperidge Farm Remembers". The backstory gist is that the meme comes from a Family Guy episode segment originally broadcasted back in 2006. The gag parodied the 1980s Pepperidge Farm advertising campaign of an elderly man reminiscing.
MEME CONTEST
Add text to this image of an old man blackmailing viewers into buying "distinctive Milano cookies" to make a meme about what Pepperidge Farm remembers.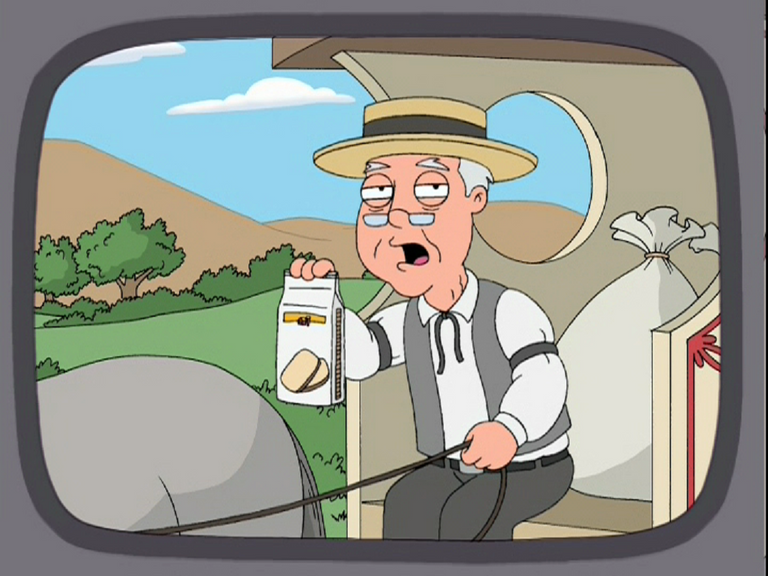 Image Source: knowyourmeme.com
PRIZES
1st prize: 5 HIVE + 20,000 MEME
2nd prize: 3 HIVE + 10,000 MEME
3rd prize: 2 HIVE + 5,000 MEME
CONTEST RULES
Meme posts being entered into this contest need to be posted somewhere on the Hive platform during the time this contest is active. It can be posted to hiveme.me, on another tribe's site such as proofofbrain.io, a @dbuzz "buzz", or included in an @actifit report. Wherever on the Hive platform you believe your post featuring your "Pepperidge Farm Remembers" meme would be appropriate.
No plagiarizing memes. If it is a meme you've already done before that is self-plagiarism. Keep it original.
Only one entry per user. No additional submissions from alternate accounts.
Users entering this contest must reply a link to their contest entry post to help ensure that @memehive is aware of their entry. Within 24 hours @memehive should be able to reply back to confirm that the entry has been seen and is entered into the contest.
User must include a link back to this post about the contest in their contest entry post.
User must use the tags #meme and #parody for their contest entry post. Even if your meme is meant as "satire" parody is allowed under the "fair use" doctrine so it's "parody" if anyone asks.
Current contest starts when this contest announcement is posted and ends after the 7 day payout for this post occurs. Entries will be judged based on humor and presentation (how aesthetically good the meme looks). Bonus points for longer format post featuring the contest entry meme.
Optional but not required for contest. It helps the MemeHive community:
Upvote and reblog this contest announcement post.
Subscribe to the MemeHive community https://ecency.com/created/hive-104024
Buy MEME tokens through https://hive-engine.com/?p=market&t=MEME or https://tribaldex.com/trade/MEME.
Provide liquidity to the MEME diesel pools https://tribaldex.com/dieselpools/pools
It should go without saying but just in case: Pepperidge Farm is in no way supporting or endorses this contest. This is completely unauthorized and unofficial. It's just for fun and hiveme.me is neutral in opinion about their cookies compared to other competitors.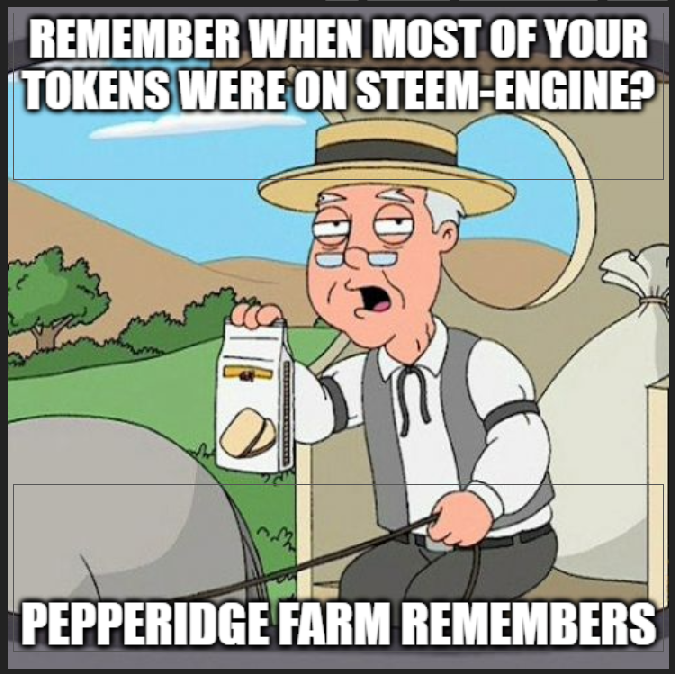 Good luck to everyone entering this contest!
Posted using MemeHive
---
---